Ingrid Pino is a Myprotein Endurance ambassador in Barcelona, Spain. She has been six times Champion of Spain on the track over 1500m and 1000m as a junior.
Ingrid has incredible ambition, dedication and a great attitude – her current PB's for 1500 m is 4:28:15 and for 3000 m is 9:58!
---
Ingrid Pino | An Interview With A Track Champ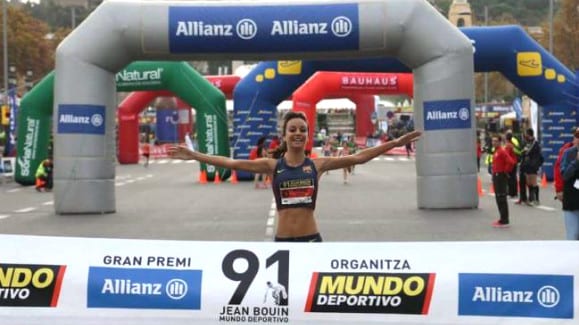 Question #1 | So, Ingrid, how did you first get into athletics?

Ingrid:
"I started with athletics when I was 6 by chance. I've been always had lots of energy; my father used to run on a daily basis, and one day I asked him if I could join. I run beside him till I was exhausted and that was when I was realized that I enjoyed it.
My interest for athletics started to grow until it became my real passion."
---
Question #2 | What's your favourite training session?

Ingrid:
"My favorite training sessions are 1000m and 500m intervals. These are the toughest but it´s when I feel the strongest.
I love the feeling of setting off really fast and finishing even faster, no matter how tired I am. These sessions are extremely demanding on the mind, and I like to give my best in that sense." 
---
Question #3 | Favourite place to run?

Ingrid:
"I really like to run among the nature: I feel free and able to do anything.  Since I was a kid I have been running by the riverbanks of Ebro and I really miss that now after moving to the big city (Barcelona). I also love running on the track and the adrenalin I get from running quick."
---
Question #4 | Sporting hero?

Ingrid:
"My sporting hero, more specifically into athletics, it has always been and will be Natalia Rodríguez, a middle distance runner who specializes in the 1500 metres.
She is truly an example of consistency, passion and talent. She´s great!"
---
Question #5 | Someone you look up to out of sport?

Ingrid:
"My role models are my parents.
They taught me to look at life always from the bright side, to follow and fight for my dreams and to smile at adversity. I would not change them for anything and every day they inspire me to become a better person. I would not have got to this point in athletics without them." 
---
Question #6 | Why do you run?

Ingrid:
"When I run I feel myself, in my whole essence and being.
It makes me feel free and capable of anything. I could summarize it saying that it makes me happy and complete as a human being. "
---
Question #7 | What makes you want to compete?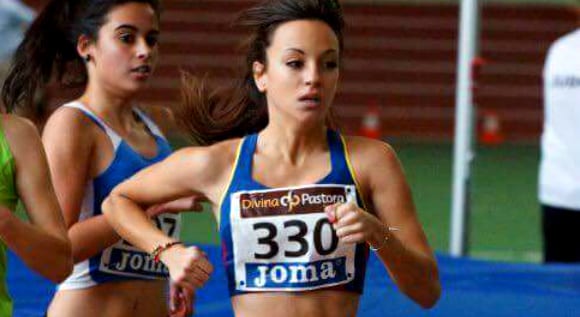 Ingrid:
"Competitions challenge you physically and mentally, and I love that feeling. It is as if that transforms me into a superhero who does not surrender; I trust myself and put all my effort and heart into the race.
The adrenalin and feelings you experiment when getting onto the track, right before the starting gun fires, cannot be described with words."
---
Question #8 | Greatest achievement to date?

Ingrid:
"My greatest achievements so far are being Champion of Spain individually and getting third position in the World Championship with Cross Country Spanish team." 
---
Question #9 | What´s your ambition in athletics?


Ingrid:
"My dreams and ambitions are big.
Currently, I combine with high performance athleticism with a full-time University degree in Biotechnology. Next year it would be the fourth and final year; I will have much more time to rest and I expect that to be reflected on my results on the track. I really want to achieve a great result in 1500 m, I have faith in my ability to do that.
I would also like to represent my country as many times as possible although my big ambition is to participate in the Olympic Games 2020 in Tokyo." 
---
Question # 10 | What's a race on your "To do" list that you haven't yet got around to?

Ingrid:
"I would love to run and resist 'The Jungle Marathon', 230 km in the heart of the Amazon Jungle (a big dream for the future). 
---
Question #11 | Who is your biggest competitor?

Ingrid:
"I am my biggest competitor.
In the end, athletics is a constant race against yourself. You must overcome a lot of handicaps, fears and insecurities before reaching the top." 
---
Question #12 | Favorite product of Myprotein (so far)?


Ingrid:
"My favorite is Recovery XS, the best recover drink I have tried so far. I am very explosive athlete and I have always had problems with recovery properly after a hard training session.
This product makes the process much easier!"
---
Question #13 | What's the funniest thing that's ever happened to you in a race or training?

Ingrid:
"I am bit clumsy.
I have fallen in so many training sessions in inexplicable ways and I have got lost training in the mountains while the rest of the team was looking for me."
---
Take Home Message 

Myprotein were privileged to conduct this interview with the incredible Ingrid!