By Myprotein Writer
Geoffrey Smith

Choosing a gym to train in can be difficult and many factors can often be overlooked when choosing the right one for you. This can simply be because of convenience, unawareness or financial reasons.
Choosing the wrong gym can set you up for failure and lead you to forming a negative mindset in regards to exercise and ultimately lead you to giving up on your new found health and fitness goals.
Here a few factors to take into consideration which go a long way when deciding which gym to choose.
---
#1 What types of exercise do you enjoy?

Not everyone enjoys the same forms of exercise and there are many out there to choose from asides from weightlifting.
There is Yoga, swimming, Tennis, spinning classes, boxing e.t.c.
? The key is to find a gym that encompasses the activities that you like to do.
In terms of general health and fitness regardless of what you are doing it is important to get your body moving around.
---
#2 Facilities 
If you are training for a specific sport or fitness attribute then you need to choose a gym that will cater for the kind of training you will be carrying out.
For example: if you need to be a functional moving athlete you would choose a gym with a functional training area with functional equipment to train with.
? If you're training to build muscle, (Hypertrophy) then a gym with a variation of different weight machines and equipment would be optimal so that you can manipulate your body and hit your muscles from lots of different angles to induce growth.
---
#3 Motivation

If its the case that you struggle to get motivated or you feel uncomfortable training alone, it may be best to choose a gym with a strong community atmosphere with like minded people with like minded goals.
? This can go a long way in keeping you focused and making you feel comfortable.
? It's common to find these atmospheres in smaller private gyms rather than larger commercial ones.
---
#4 Get involved!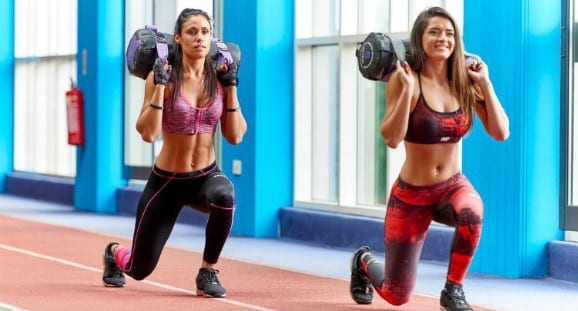 Smaller private gyms normally tend to have lots of different events and fundraisers being held on a regular basis to get the community involved.
? This is a great way of connecting with people and making your gym experience a whole lot more enjoyable.
---
#5 Peak times & membership levels

It can be very frustrating walking into a gym with a set workout and a plan and not being able to do what you need to do.
This can be just the very excuse that you need to avoid your next gym session or  to turn around and go home.
? It is well worth knowing what time the gym is busiest and what the membership levels are like so you can avoid such dilemmas. 
---
#6 Mindset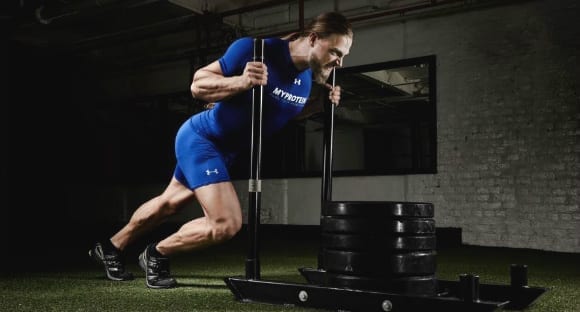 Choosing a gym with the same mindset or ethos as you depending on your goals can be massively important.
Depending on what you want to achieve – it is important to be around like minded people that can guide and help elevate you to the level that you want to get to.
? It's necessary to challenge and push yourself when it comes to achieving fitness goals and the atmosphere, energy and personalities of the members and staff in the gym when training can play a big part in this.
? If the gym fits your personality, you are much more likely to fit in and enjoy going.
---
#7 Location 

Choosing to attend the gym nearest to you may be a lot more easier and convenient however it doesn't always make it the best option.
Of course it may not be convenient to commute for one hour on a regular basis to go the gym but  finding the right balance and making the right sacrifices in terms of the factors above where needed will ensure sustainability.
? Sustainability in terms of training and nutrition will provide results which will only motivate you further and make you enjoy and incorporate fitness into your lifestyle.
---
Take home message

As well as cost being a factor, these are some of the main factors that are sometimes overlooked or not thought about when choosing the right gym to go to.
With this knowledge in hand, you will be more equipped in making a more informed decision when taking out that next gym membership.
With your perceptions about gyms and fitness changed you will then be able to benefit and reap the rewards of a healthy lifestyle.
Our articles should be used for informational and educational purposes only and are not intended to be taken as medical advice. If you're concerned, consult a health professional before taking dietary supplements or introducing any major changes to your diet.