Even with the greatest dedication in the world, sometimes you can't make it to the gym. When the weather gets cold and the roads get icy, it's good to have a back up plan if it becomes unwise to travel. Here are our top home based exercises you can enjoy as Jack Frost inflicts havoc outside. Clear a little space in your living room and get sweating! You'll soon forget it's cold outside.
Make sure you do a thorough warm up and cool down. This should be part of your regular routine, but it is extra important when the weather is cold outside as your muscles will not be as loose as in milder temperatures. So thaw out with stretches and some light jogging on the spot before you begin!
Sofa Tricep Dips
Take the cushions off your sofa and use it as a handy base for your tricep dips. You can tone your arms and watch TV at the same time! Try 3 x 10 reps in the advert breaks.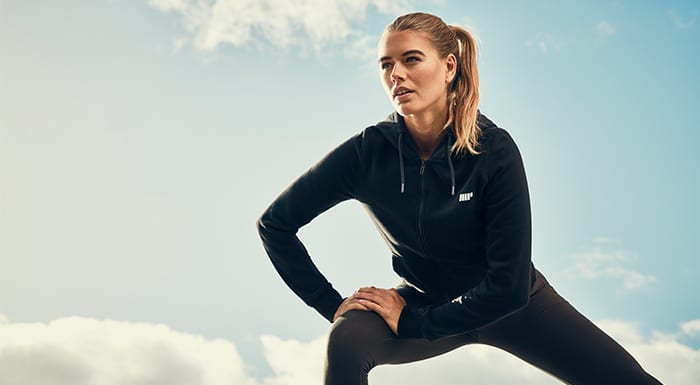 Get Stepping
Use your bottom stairs to work up a stepper sweat. Pick an uptempo playlist or download a pacing track to make sure you go just as fast as you would at the gym. You'll work your glutes, core and arms if you swing or lift them with each step. Try it out for 10 minutes at a moderate pace.
Jumping Jacks
Get in some proper cardio without the treadmill, pool or bicycle by getting your jump on. Jumping jacks are a whole body workout, and can make for a good HIIT exercise if you're short on time. Do 30 seconds of flat out jumping jacks with 50 seconds rest until you hit the 10 minute mark.
Upgraded push ups
Push ups are a great arm and core work out. Send it to the next level by balancing your feet on a dining chair to raise your legs. Start with straight arms, and lower your arms down until your chest touches the floor, then lift to complete the rep. Try 2 sets of 5 reps. You'll soon feel the difference!
Yoga
This is especially useful if you are feeling cabin fever because of the icy conditions. Zen out with an online yoga class. If you have a yoga mat, that's perfect, but a large shower mat will do in a pinch.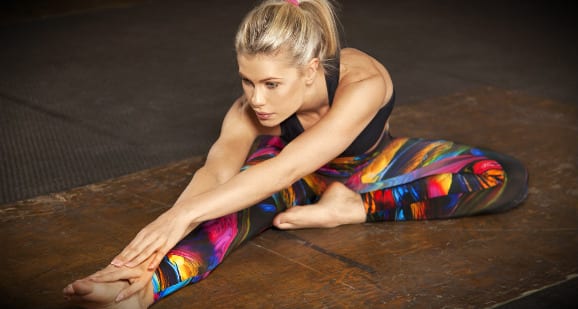 Bicycle Crunches
Give your abs a blast with some classic bicycle crunches. Lie straight out on your back and lift your knee so it is above your belly button. Reach your opposite elbow to touch your knee and repeat on the other sides to complete one rep. Try out 3 sets of 10 reps for size.
Alternate with some V sit ups to really feel the burn.
Russian Twists With Cans
Get the heaviest package in your kitchen – large water bottle, can of beans, pack of rice etc – and use them in your Russian twists to maximise the effect on your core and arms. Sit on the floor with your feet flat on the ground. Twist your middle with the object in both hands and tap it on the floor to your side. Then lift and repeat on the other side to complete 1 rep. Try 4 sets of 10 reps.