This one-pot, high-protein vegan meal prep recipe will become your go-to healthy lunch.
Batch cook your lunches in advance with this flavoursome, vegan-friendly, high-protein lentil dal. Vegan meal prep has never been so easy!
This one-pot spicy lentil dal gets the bulk of its protein from nutrient-dense lentils and chickpeas, which are also loaded with fibre and essential vitamins and minerals such as folate, thiamin, pantothenic acid, vitamin B6, iron, phosphorus, and zinc.
Click to jump straight to the nutritionals.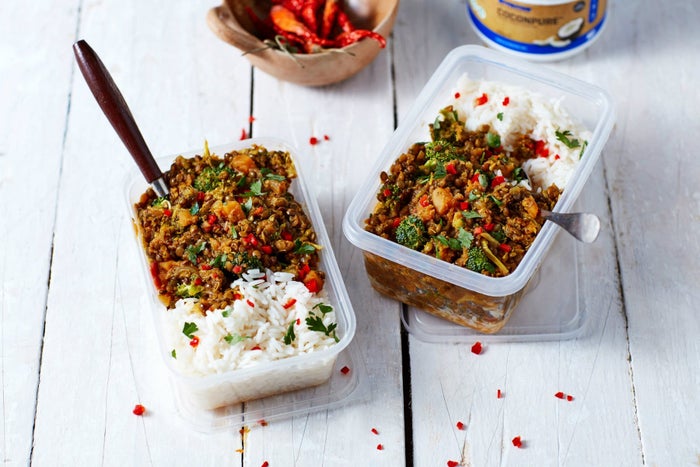 Makes: 3 meals
Simply double the ingredient quantities to make 3 days' worth of lunches for two people.
Ingredients
1 tsp. Coconut Oil
2 white onions (finely chopped)
4 cloves garlic (finely chopped)

Spices:

½ tsp. turmeric, ½ tsp. ground cumin, 1 tbsp. medium curry powder
200g (dry weight) puy lentils
1 400g tin chickpeas (260g drained weight)
1 head broccoli (cut into florets)
200g tin chopped tomatoes
1 vegetable stock cube
1 tsp. black pepper
½ lemon (juice)
200g basmati or long grain rice
Method
1. First, add the coconut oil into a large sauce pan on a medium heat. Once melted, add the onions and fry for 3-4 minutes, stirring occasionally. Add the drained chickpeas and broccoli and brown for 3-4 minutes.
2. While waiting, in a separate bowl, prepare the stock. Dissolve stock cube with 500ml boiling water. Set aside.
3. Add the garlic, turmeric and cumin to the frying pan and fry for a further minute while stirring. Pour the stock into the saucepan along with the chopped tomatoes.
4. Add the lentils and pepper, stir, and turn the heat to low. Cover and simmer for 30-35 minutes. The lentils are best when they still have a little bite to them.
5. While waiting, cook the rice according to the instructions on the pack.
6. Once the one-pot lentils have cooked, stir through the lemon juice and divide amongst meal prep boxes along with the cooked rice.
7. Store covered in the refrigerator for up to 3 days. When ready to eat, microwave for 3 minutes on high, stir, and microwave for a further 1 minute. Allow to stand for 1 minute, then it's ready to eat.
Tip: Try garnishing with a little fresh coriander or parsley to boost the flavour of this dish even more.
Enjoy this vegan meal prep recipe?Check out morefitness recipesand healthy vegan recipes.
Give these tasty vegan recipes a try...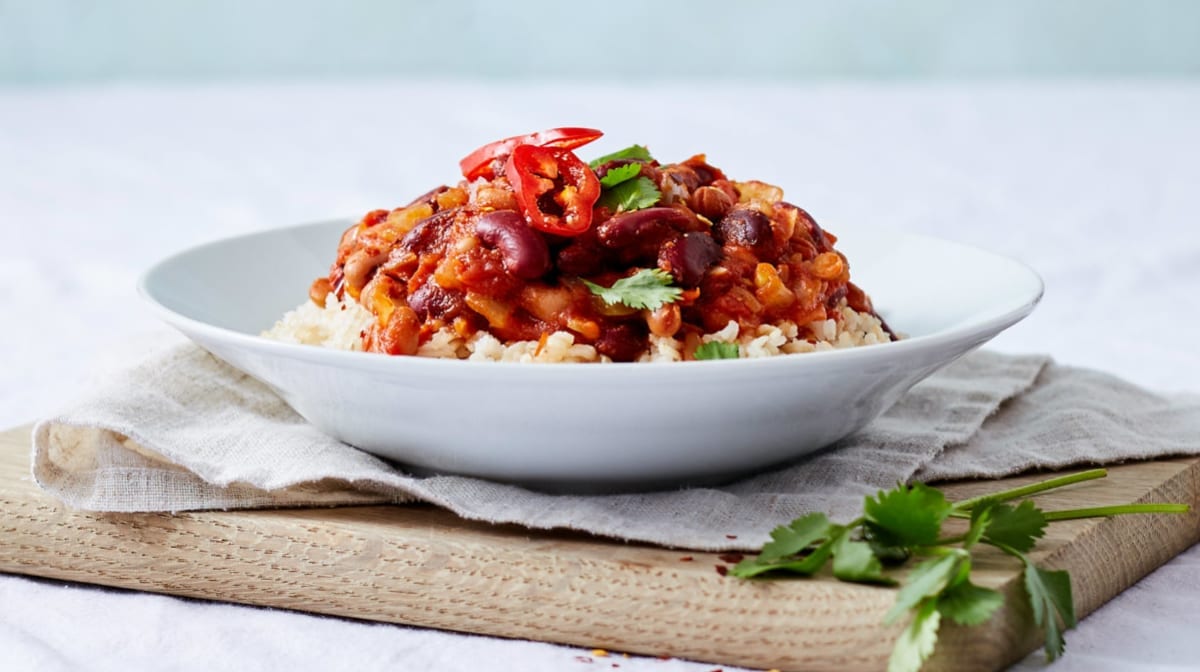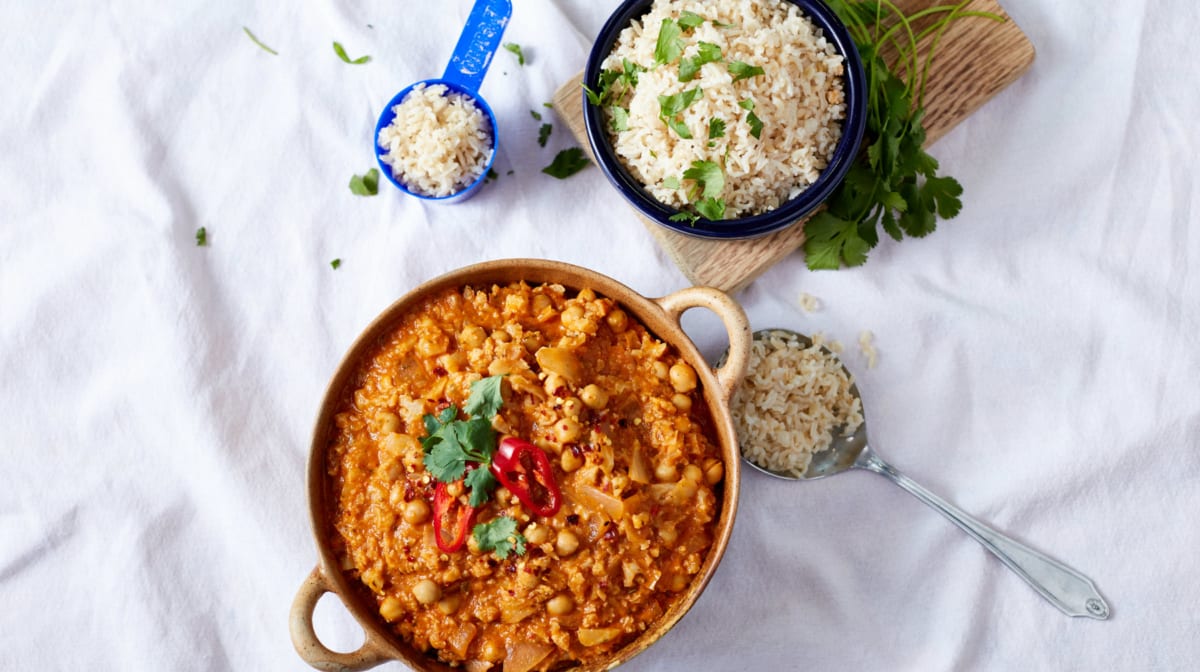 NUTRITIONAL INFORMATION
(PER MEAL)
Nutritional info per serving:
| | |
| --- | --- |
| Calories | 504 |
| Total Fat | 6g |
| Total Carbohydrates | 83g |
| Protein | 28g |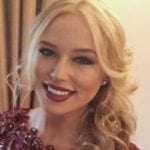 Jennifer Blow has a Bachelor's of Science in Nutritional Science and a Master's of Science by Research in Nutrition, and now specialises in the use of sports supplements for health and fitness, underpinned by evidence-based research.
Jennifer has been quoted or mentioned as a nutritionist in major online publications including Vogue, Elle, and Grazia, for her expertise in nutritional science for exercise and healthy living.
Her experience spans from working with the NHS on dietary intervention trials, to specific scientific research into omega-3 fatty acid supplementation and also the effect of fast foods on health, which she has presented at the annual Nutrition Society Conference. Jennifer is involved in many continuing professional development events to ensure her practise remains at the highest level. Find out more about Jennifer's experience here.
In her spare time, Jennifer loves hill walking and cycling, and in her posts you'll see that she loves proving healthy eating doesn't mean a lifetime of hunger.