How To Prepare For History
The 2017-18 Ashes series will be the first time England and Australia meet in a day-night Test. The five-Test series will begin in Brisbane on 23 November, with the day-night match taking place in Adelaide from 2 December. Melbourne and Sydney will host the traditional Boxing Day and New Year Tests, with the third Test taking place in Perth. And it won't be over then either, with a T20 tri-series including England, Australia and New Zealand taking place in February.
The Ashes is an age-old cricket series between England and Australia wherein the two nations collide every two years to battle for one of the smallest trophies in sport, the Ashes urn. The battleground alternates each time between the two countries' home soil. The Ashes is a series of five test matched, each lasting up to five days.
Where does the name come, you ask? In 1882 when England were beaten by Australia, a newspaper joked that it was the death of English cricket and that it would be burnt down for the ashes to be sent to Australia.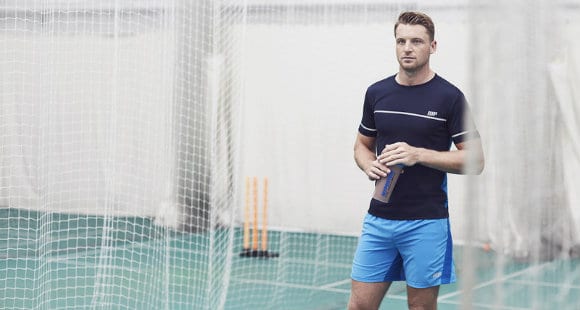 Widely considered cricket's oldest rivalry, the baggy greens (a reference to the Aussie's hats) were dominant for 20 years until 2005 when A Vaughan- captained England team took the win. Since then, Australia won the series in 2006 and 2013.
Myprotein ambassador Joe Root broke records from day one when, in 2013, he became the youngest England player to score an Ashes Series century against Australia at Lord's.
Heavy is the head that carries the captaincy, but what goes through the mind of the captain before a Test like this?
"It's always going to be in the back of your mind," Root says. "As soon as I was made captain it was the first thing I thought about – when is the first opportunity to play Australia. You obviously want to play in the biggest tournaments and matches possible, so to get the opportunity to hopefully lead England in Australia is massive, I am really looking forward to it!"
Jos Buttler, wicketkeeper and Myprotein athlete, said: "I think as an English or Australian player, The Ashes is always on your mind, you're very aware of who won the last Ashes and I am lucky enough to have played in the last one, it was amazing to be a part of that series. I think that as a cricketer if you could choose one thing to win, it would definitely be an Ashes series."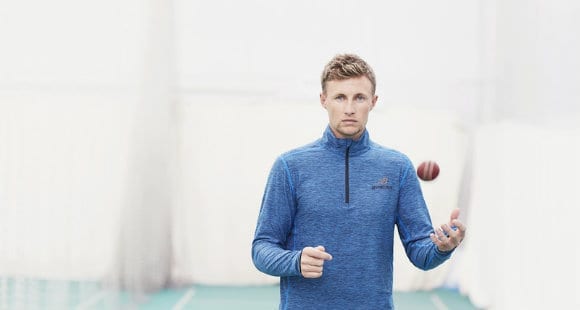 Ahead of the England team's T20 clash with the West Indies, we took a look at how Myprotein sponsored England greats Joe Root and Jos Buttler got in the right mindset to rise to the occasion. As the team take on The Ashes, we look at how a world-class cricketer fuels up and physically prepare for the world stage.
Mental preparation is intrinsically linked with an athlete's physical preparation. With practice and repetition comes confidence and expertise.
The captain has previously spoken of how strength training was once often ignored by cricketers, but Root now sees it as a fundamental aspect of the game. Cricket is a game of will, determination and endurance with high-intensity intervals requiring explosive power, speed, agility, strength and recovery speed. Strength training, therefore, is of the highest importance to prevent injuries, improve technique, and increase a player's running and throwing ability.
But what about nutrition? As Myprotein athletes, fuelling ambition is paramount. Surely this is never more so than when preparing for The Ashes.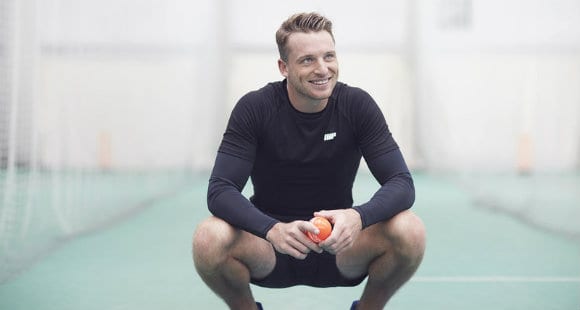 Buttler said: "It's really important for us to try and take on a lot of food. I try to consume food little and often rather than big meals as they tend to sit on your stomach. Breakfast is really important; I try to eat a lot of omelettes when we're on tour, throughout the day I snack on protein bars or jerky.
"Shakes are important, our strength and conditioning coach will make up a load of shakes or carbohydrate based shakes to make sure that we all get the right electrolytes and fluid, it's really important that we stay hydrated throughout the day as it can be a very long day and some of the climates we visit such as India and Sri Lanka, it gets very hot and humid. We obviously try to avoid cramp, so nutrition is key.
"After the match, we make sure we're consuming recovery drinks and eating well to replenish everything that we've lost throughout the day. Nutrition is such a challenge but is so important, you might not necessarily feel like eating, but you need to find ways to recover your body and I find that supplements, shakes and high protein bars are a great help."