Tried to lose weight with your partner and found that one of you is dropping jean sizes a lot quicker than the other? According to science, this isn't because you're not trying hard enough, but because it's easier for men to lose weight than women.
New research also suggests that men feel more health benefits from losing the weight than women as well.
So, where's this research come from and what can we learn from it?
The Study
The research published in the journal Diabetes, Obesity and Metabolism observed over 2,200 overweight adults from around the world who were also prediabetic as they underwent an 800-calorie diet for 8 weeks.1
A mark of prediabetes is slightly raised blood sugar and people with prediabetes are at a higher risk of developing type-2 diabetes.
To stick to the 800-calorie diet, the participants ate mostly shakes, soups, hot cereals, and low-calorie vegetables.
At the end of the 8 weeks, multiple tests were carried out on the participants which revealed some pretty significant results.
The male participants had lost 16% more weight than the women (an average of 26 pounds for men compared to 22 pounds for women).
There's even more good news for men though. They ended with a lower risk for diabetes than the female group, as well as with lower body fat and a lower heart rate.
The female group also experienced some pretty negative health effects too. Larger reductions in HDL cholesterol (the good cholesterol) and bone mineral density were observed in the female group. The male participants also lost more of the healthier type of fat than the women.
Women also lost more lean muscle mass which in turn slows down their metabolic rate and could explain why their weight loss slowed down. In contrast, men generally have more lean muscle mass and a naturally higher metabolic rate.
Because the male group would have a higher metabolism, they would need to consume more calories to meet their body's daily needs. However, with this diet, men and women consumed the same number of calories which meant it was a larger calorie deficit for the male group than the female group.
Just this larger calorie deficit on its own could explain why the men lost more weight.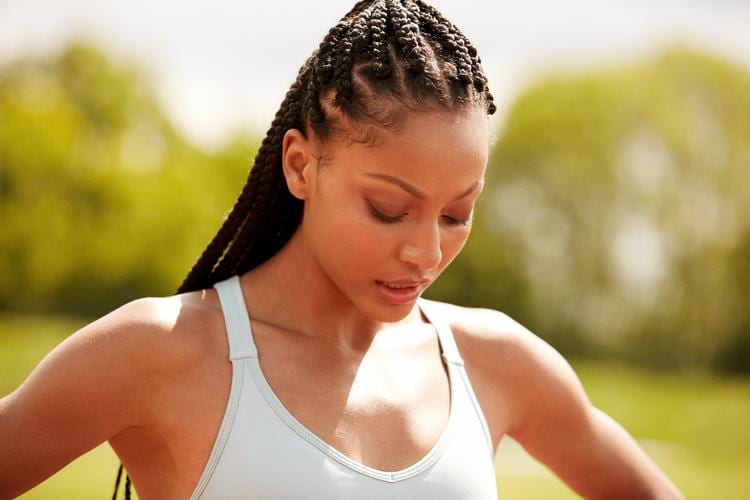 Don't be discouraged
Just because the men in your life have it easier doesn't mean you should give up on weight loss though.
If you take up weight training while losing weight, then you can build up lean muscle to improve your metabolism and lifting weights can also improve bone density.
The study also doesn't record the age of the participants which is significant as weight loss tends to be harder for women post-menopause.
The study also brought 35% of all the participants (both men and women) down to normal blood sugar levels, meaning an end to their prediabetes.
Take home message
So, eat a calorie deficit, start up some training, and STOP comparing your achievements to others — weight loss is weight loss at the end of the day.