We know Stephen's been training hard for the first three weeks, focusing on building lean muscle and improving his power to weight ratio, helping him jump further and climb better around the streets of Manchester.
We've looked at how he's been training for parkour, but what's he been eating during the week? As with any sport or fitness routine, what you're fuelling your body with is just as important as the hard work you're putting in at the gym.
Stephen's Parkour Diet
Stephen's been following a strict meal plan designed to boost his calorie and protein intake, with the aim of increasing his muscle mass — helping him deal with the physical demands of parkour.
Here's a look at his meal prep with a helping hand from his partner…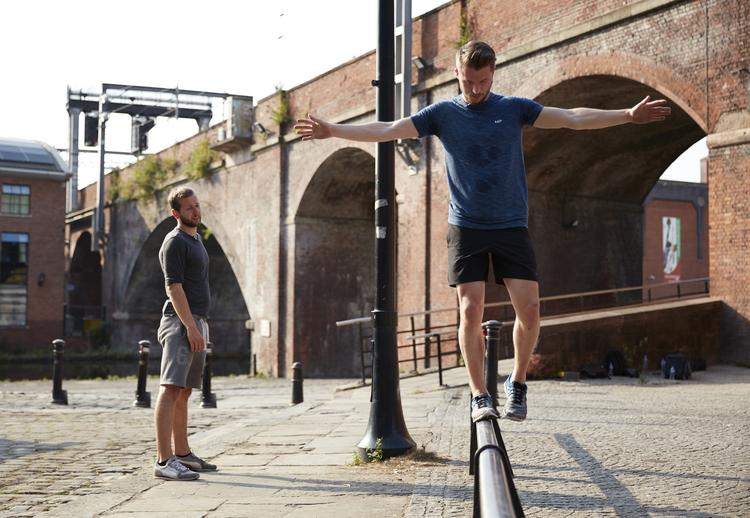 Breakfast
Stephen's starting the day off with three eggs (scrambled) and spinach. He cooks the eggs in coconut oil that's packed with important fatty acids. He'll sometimes treat himself to a slice of toast too!
Eggs are a great source of protein, while spinach is rich in essential vitamins and minerals, making this a super-nutritious and quick breakfast solution. High-protein breakfasts can help to keep you feeling fuller for longer and support in building that all-important muscle mass.
Check out Stephen's breakfast below:
Lunch
For lunch, Stephen's keeping it pretty simple. His meal prep for the week consists of chicken, rice, vegetables, with sweet potato chunks thrown in for good measure.
These meals are quick and easy to prepare, and a great way to get all the nutrients he needs in one go. Making these lunches in bulk allows him more time to focus on parkour, his gym sessions, and even some downtime in the evenings.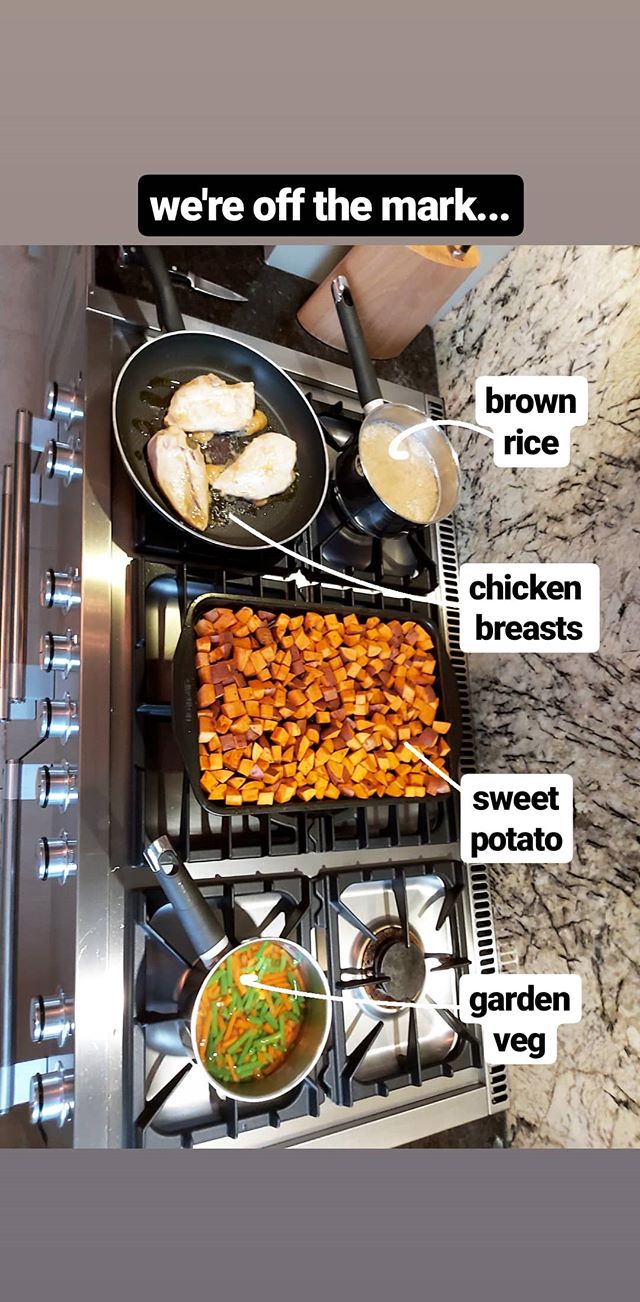 Tea
Stephen likes to cook his evening meal fresh each night. Meal prepping for the week is convenient but after a week of chicken for lunch, you might want to switch up your protein source. This week he's got two salmon fillets paired with some sweet potato chunks and garden veg.
Check out Stephen's tea below:
Get up to date on Stephens's parkour journey so far and find out more about the sport: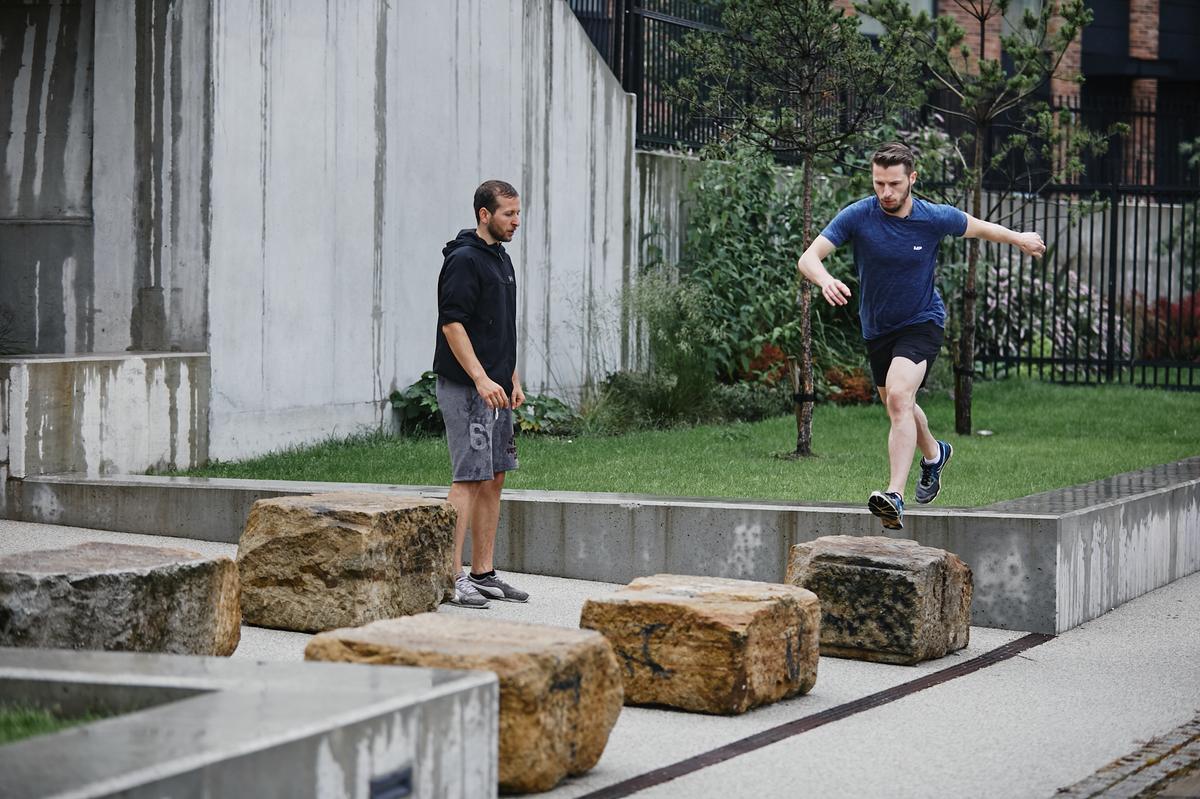 Find out about everything that's happened so far.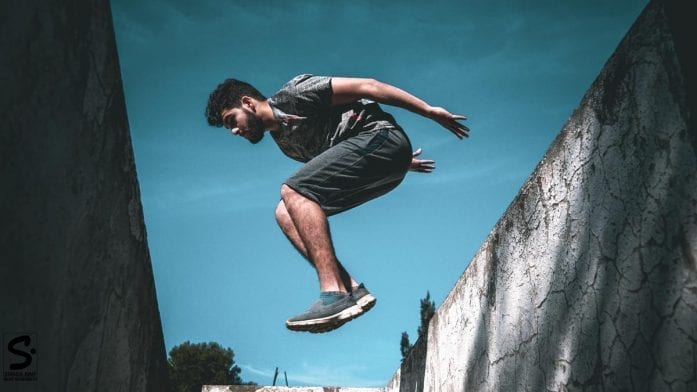 Find out more about this fast-paced sport.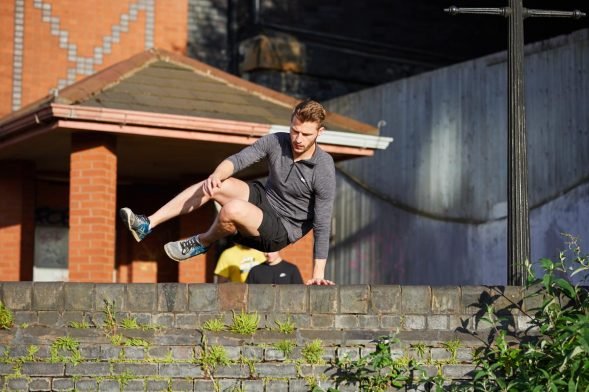 Check out Stephen's warm weather training