Plant-based milks have surged in popularity in recent years. While alternative milks, such as almond, soy, and cashew milk, have been readily available for some time, it's other non-dairy options that have been making a splash, with oat, rice and coconut increasing in popularity. Whether your priority is nutritional value, animal welfare, environmental impact, lactose or dairy milk allergens, or it's simply a matter of taste, you're spoilt for choice with options. In this article we'll take you through eight of the best vegan alternatives to find the best plant-based milk.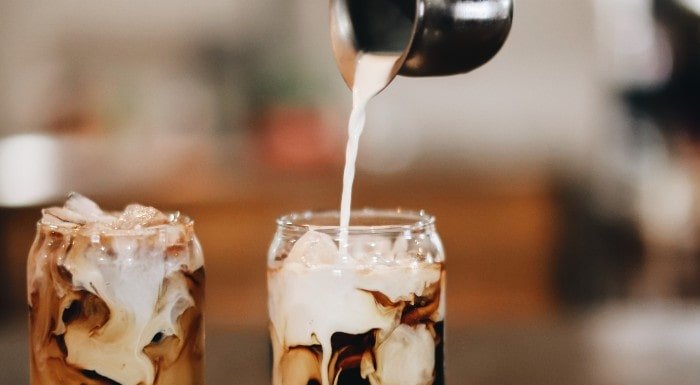 1. Almond milk
Slightly sweet and nutty in flavour, it's often popular as it's low in calories and fat. Its almond content is typically around 2%, so it's actually very low in protein, and it's a much less concentrated source of beneficial nutrients than whole almonds due to its usually high-water content. Cashew milk: Very creamy in consistency; most of the fats are the healthy monounsaturated form.
2. Coconut milk
Also, very creamy in texture, it has one of the lowest carbohydrate and protein contents of all milk alternatives. It has a high fat content, with mainly 90% saturated (the one you don't too much of) fat. It also has a high number of medium-chain triglycerides (MCTs).
3. Hazelnut milk
Sweet and nutty, hazelnut milk contains relatively high calories, fat and carbs, and is low in protein compared to other plant-based milks. It does taste great, though.
4. Hemp milk
Slightly sweet, nutty and thin in texture, it contains similar amounts of fat to cow's milk, but around half the calories and protein (but it is one of the few plant-based sources of complete protein).
5. Macadamia milk
Mostly water and typically only 3% macadamias, this is one of the more recent milk alternatives on the market. It is richer, smoother and creamier than most non-dairy milks. It is low in carbohydrates and protein, and is a great source of healthy fats.
6. Oat milk
Naturally sweet and mild in flavour, it tastes great with cereals and in smoothies. It has double the amount of carbohydrates and half the amount of protein of cow's milk. Oat milk has one of the highest amounts of fibre out of all the milk alternatives.
Check out more of oat milk's benefits below…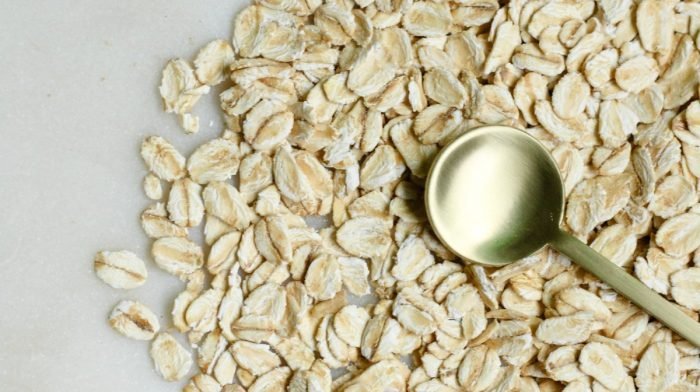 All about this creamy dairy alternative.
7. Rice milk
Rice milk is the least allergenic of all the non-dairy milks. It is high in carbohydrates and calories, contains little protein, but is low in fat. It's also great in smoothies.
8. Soya milk
The taste can vary between brands, but soy milk is the closest non-dairy alternative to cow's milk in terms of protein quantity. It's one of the few milk alternatives to be a complete source of protein, which means it contains all essential amino acids.
Nutritional value of plant-based milks:
Milk (per 100ml) 

 

Kcal 

 

Protein (g)

 

Fat (g)

 

Carbohydrate (g)

 

Calcium (mg)

 

Semi skimmed cows milk 

 

48

 

3.5

 

1.7

 

4.7

 

120

 

Almond milk 

 

13

 

0.4

 

1.1

 

3

 

124

 

Cashew milk 

 

23

 

0.5

 

1.1

 

2.6

 

9 

 

Coconut milk 

 

19

 

0.1

 

1.9

 

0.4

 

16.2

 

Hazelnut milk 

 

29

 

0.4

 

1.6

 

3.1

 

114

 

Hemp milk 

 

35

 

2

 

3.1

 

0.5 

 

220

 

Macadamia milk 

 

27

 

0.4

 

2.1

 

0.5

 

40

 

Oat milk 

 

51

 

1.3

 

2.1

 

6.8

 

120

 

Rice milk

 

51

 

0.4

 

1.1

 

9.7

 

118

 

Soya milk 

 

33

 

3.4

 

1.9

 

0.2

 

125

 
Take home message
Well, now you know all about non-dairy milk and all its worth, you're in a great position to choose which is the best for you. Soy milk's a good option if you're looking for something nutritionally similar to the real thing, almond and cashew milk are low in calories and fat, nearly all provide some form of unique nutritional benefit, and they all taste great. Cheers!
Soy milk is the best milk alternative due to it being as close in all macro and micro nutrients to cow's milk than the other. Widely used as a substitute for cow's milk, soy milk is notable the anti-carcinogenic properties of phytonutrients present in the milk known as isoflavones. Nutritionally, it has lower calories than cow milk, less fat and carbohydrates, and almost as many proteins.
Cow milk itself has been quite controversial as a food, though most researchers now agree that it is a wholesome food, containing all major nutrients like fat, carbohydrates and proteins. Milk also helps humans by providing a number of host-defence proteins that can help protect the body against some microbial infections. Ultimately it is the individual's choice whether they go for a dairy alternative or just stick to cow's milk. But these are eight of the best plant-based milk alternatives.