Written by Sarah Curran
---
The Benefits Of Coconut Oil
---
Coconut oil has been hailed a hero in the fat world, and for very good reason.  You can eat it as a food but it also acts as a moisturiser on your skin without any nasty chemicals to preserve it. It has long been a dietary staple in other parts of the world and is a great addition to any diet in moderation!
---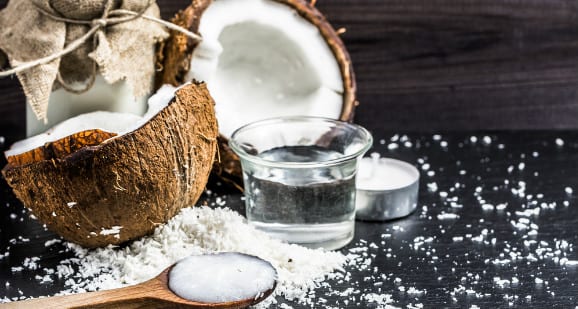 ---
What Is Coconut Oil?
Coconut oil is an oil derived directly from the coconut. It is environmentally sustainable and has been used in many tropical countries for thousands of years. In India it was used in ayurvedic medicine and in Jamaica it is used as a health tonic. In countries such as Thailand, coconut oil is used for cooking alongside coconut milk and cream. Unrefined organic coconut oil is considered to be the gold standard of coconut oils. This is because the process used to extract the coconut oil protects the beneficial properties of the coconut.
---
Benefits Of Coconut Oil
Coconut oil is a saturated fat in which it is composed of about ninety percent saturated fatty acids. This makes it a brilliant choice for cooking foods at high temperatures as this oil can withstand the heat placed upon them. Another special bonus of coconut oil is it contains medium chain triglycerides. These are directed by the body straight to the liver where they can be used as an energy source. A study using forty overweight ladies actually illustrated that coconut oil had a better impact on their health parameters and waist circumference than soybean oil had.
Coconut oil is also great for keeping you full due to its high-fat content. The fat in coconut oil has also been shown in research to have a positive effect on heart health. This is due to the fact that the saturated fats in coconut oil may help to improve your lipid profiles in the blood by increasing the good HDL cholesterol in the body. Human and rat studies have illustrated increases in the good HDL cholesterol in the blood.
The benefits of coconut oil also extend well beyond a simple food source, and it can also be used as a natural beauty product. Coconut oil makes a fantastic moisturiser for the skin, and also a great lip balm when the weather is cold. You can use coconut oil as a deep treatment for your hair, and it is especially effective when you heat a towel and wrap it around your head for a half an hour before you rinse it out. Coconut oil is also a rich source of lauric acid. This is special in that it can have an antibacterial and also antiviral effect.
---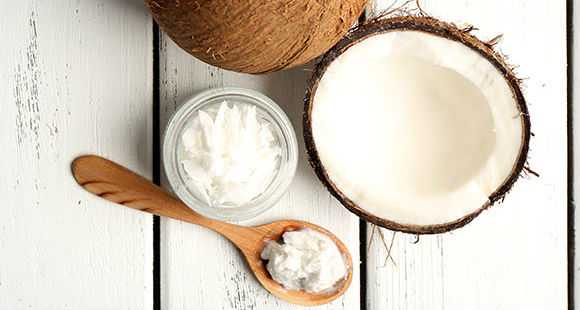 ---
What Can I Use Coconut Oil For?
The short answer is everything! Coconut oil is great for baking, and its coconut flavour will add an extra delicious taste to your muffins and cakes. It is also brilliant for preparing foods ranging from stir-fry's to even roasting vegetables. Coconut oil also makes an excellent moisturiser and lip balm, especially in the winter months when skin can become more dehydrated with the cold weather. It even makes a great conditioner for your hair! Try adding some coconut oil to smoothies or even use it to make your own granola at home!
---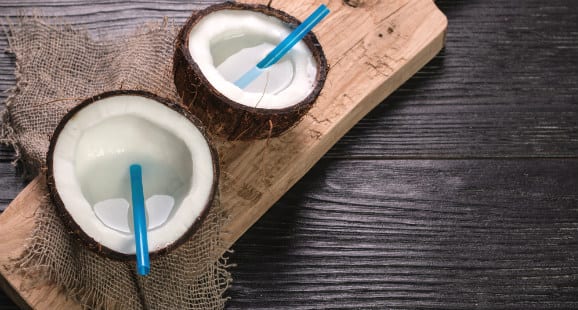 ---
Take Home Message
Coconut oil is a great choice for almost anything that requires a fat or oil, from baking to frying and cooking food. It is, however, important to be aware that although this oil offers many benefits, you must be aware of your portion sizes as it is a very calorie dense food by nature. Coconut oil has been shown in research to have many health benefits and has been used by many cultures for thousands of years in a medicinal context and for beauty and food purposes.
Try making the swap for coconut oil and see what you think!
---
---
Our articles should be used for informational and educational purposes only and are not intended to be taken as medical advice. If you're concerned, consult a health professional before taking dietary supplements or introducing any major changes to your diet.