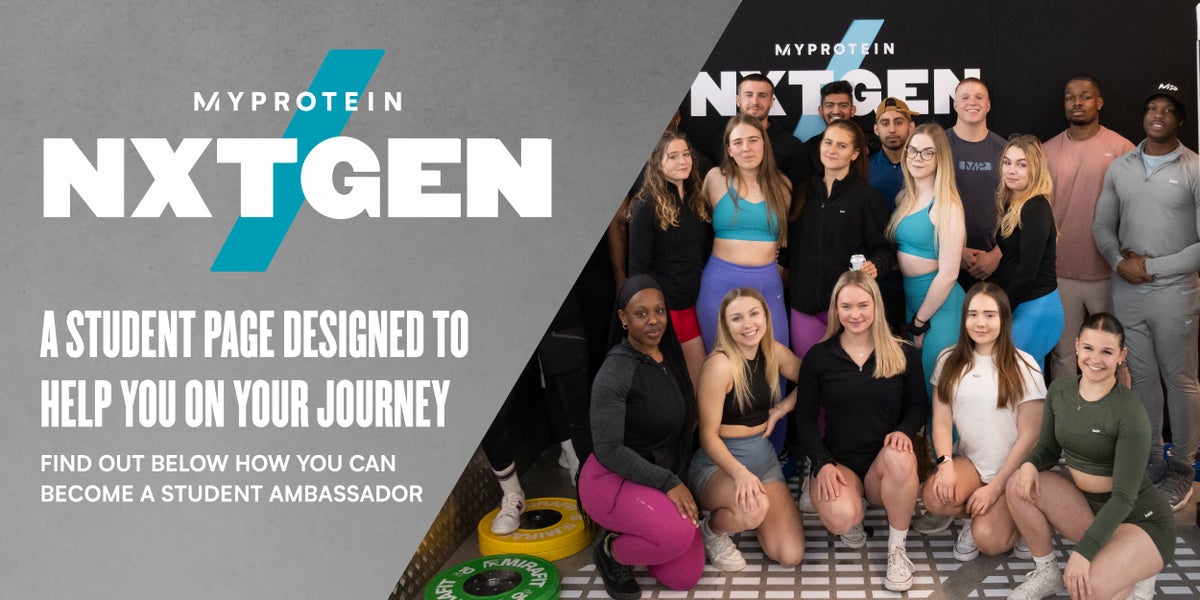 Become a NXTGEN Student Ambassador
Myprotein NXTGEN ambassadors earn extra cash while they study and add valuable skills to their CV, all while working with a global leader in sports nutrition. This could be you.

We're looking for the NXTGEN of fitness enthusiasts to be the face of Myprotein on campus.

Our student ambassadors will play a vital role in fuelling the ambition of fellow students by introducing them to Europe's number one online sports nutrition brand.
Apply online today
Perks of representing Myprotein
Uncapped commission on sales made using your code.
Tiered bonuses including monthly vouchers and prizes.
Exclusive discounts only available to our NXTGEN ambassadors.
You'll build your own profile with access to a wide and growing network, including top Myprotein influencers.
Attend Myprotein events, and earn invaluable experience which could lead to a career with Myprotein after graduation.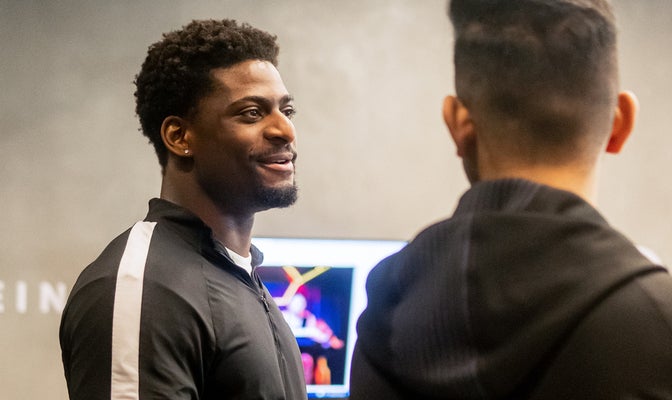 Who We're Looking For
Full-time students in the UK, preferably studying marketing.
People who are passionate about sport, fitness, healthy living and nutrition.
Creative thinkers who live and breathe social media, with a good knowledge of influencer marketing.
And of course, existing knowledge and love for all things Myprotein.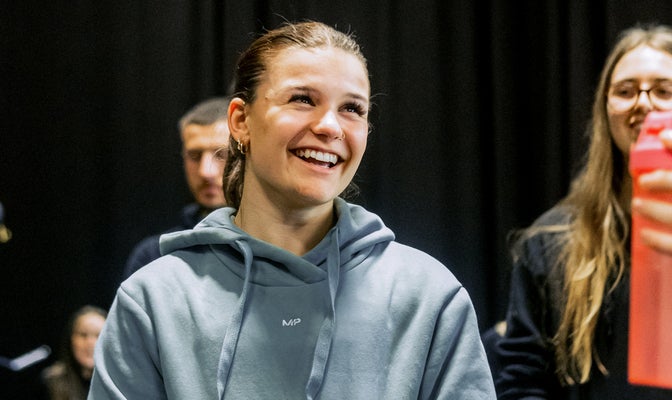 What You'll Be Doing
As a NXTGEN ambassador you'll be a voice of the brand, representing Myprotein and educating others in sports nutrition on your campus.
You'll drive new customers by helping us reach new audiences, and also engaging existing customers.
Flex your creative muscles, assisting with promotion by posting about Myprotein on your social channels, and working with the student ambassador team to craft innovative and engaging posts.

Student Ambassador FAQs
Yes. You get paid via commission. You will get a percentage of revenue from sales made using your code. We also offer vouchers and incentives throughout the month as prizes for different goals, whether that's from content you produce or to recognise effort at events, there are many ways you can win prizes.

Full-time university students in the UK who are confident, passionate about fitness, sports, wellbeing, healthy living, and a love for Myprotein.

As an ambassador you'll:
Represent Myprotein on your campus
Help communicate and educate the importance of nutrition to fellow students
Attend and help create your own events on campus
Encourage students to sample our products
Commit to regularly posting about Myprotein through your social media channels.
Become part of our close community/network
Grow your online profile
Earn commission through sales
Sample and enjoy free products.
Yes it could. Based on performance you could be considered for a career with Myprotein and THG after you graduate, become a Myprotein influencer, or join our PT scheme.