If you've never used protein powder or nutritional supplements before it can seem a bit scary and confusing at first, but it really doesn't need to be. And with my new range with Myprotein, it's even easier to fuel your body with quality supplements to help achieve your goals.
A Bit About Protein
Firstly, my number one rule when it comes to protein powder (or any nutritional supplements) is that they are just that…supplements — and I believe they should be used alongside a healthy, nutrient-rich diet and not as a food replacement.
Protein is essential for the body, and forms one of the three macronutrients (alongside fats and carbohydrates), and contributes largely to your daily calorie needs. These three macronutrients all play a vital role in helping us fuel our bodies and stay healthy, strong and lean.
Much of your protein intake will come from your food. Good sources include, fish, eggs, chicken and beef. If you're vegetarian, protein is also found in things like tofu, pulses and meat substitutes.
So, Why Should I Use Protein Powder?
Protein is a great post-workout addition to your diet as it can help enhance performance and recovery when your body needs it the most.  If you follow me on social media, or have tried my 90 Day Plan or Lean In 15 books, you'll know that I use whey protein in lots of my recipes, such as my overnight oats or my post-workout banana pancakes.
Protein plays an important role in rebuilding and repairing muscle in your body and is also essential for:
Maintaining structure and strength of cells
Regulating metabolism
Hormone production
Growth and repair of muscle tissue
Strengthening your immune system
A protein shake is a great way to give yourself an extra protein boost straight after a training session and it also reaches your muscles super-fast. In fact, whey is one of the fastest digesting types of protein there is.
Why Choose The Body Coach Bangin' Whey Protein?
Whether it's in a smoothie or a stack of pancakes, my Bangin' Whey Protein is a convenient, high-quality protein that will help you to stay on track with becoming a leaner, healthier and happier you.
It's important to support your muscles with a supply of protein after you train, and it's just what you need to get you back on your feet and ready to attack another HIIT session. My whey protein range also comes in some wicked flavours, so give them a go.
Find out more about my range here.
Our articles should be used for informational and educational purposes only and are not intended to be taken as medical advice. If you're concerned, consult a health professional before taking dietary supplements or introducing any major changes to your diet.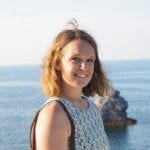 Evangeline has taken part in competitive sports since a young age. As a qualified RYA Dinghy Instructor, she understands the importance of proper nutrition for fuelling extreme and endurance sports, especially due to her experience in Team GBR Squads and captaining and coaching her University first team.
In her spare time, Evangeline loves running – especially marathons. On the weekends, you'll find her taking on water sports or hiking up a hill. Her favourite evenings are spent taking on a HIIT session or squats in the gym before digging into some spicy food and a ton of vegetables – yum!
Find out more about Evie's experience here.