Summer Supplements
With the summer upon us, a lot of questions come up about the best supplements to take during summer. There are a few supplements you may want to consider this season – let's explore the options.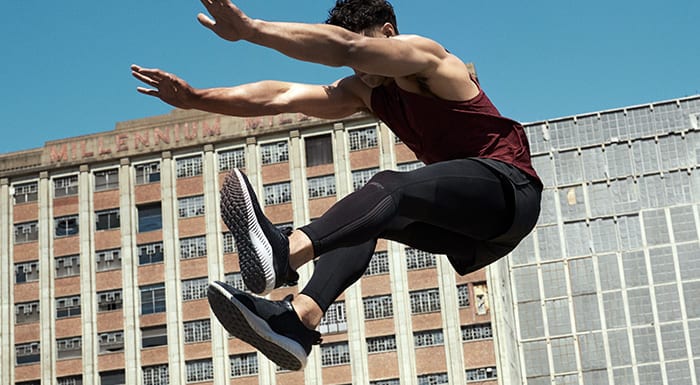 1. Vitamin & Multivitamin Tablets
Vitamins A and E: These two popular vitamins can help protect your skin from sun damage. Let's be honest, there are a few of us that will spend too long in the sun this summer, which can lead to several consequences such as skin damage, heat rashes and sun stroke. As well as sunscreen, plenty of water to stay hydrated and plenty of shade, vitamin A and E can also contribute to skin protection.
Vitamin A plays the role in the body which helps maintain healthy bones, healthy soft tissue and healthy skin, making it one of the best supplements to take during the summer. Vitamin E is a fat-soluble vitamin, meaning it can easily penetrate the skin cells membranes – giving us that little bit of extra protection from the sun. Of course, don't rely solely on your daily dose of vitamins – plenty of sunscreen and shade too!
Best vitamin tablets:
2. Supplements for Hair
The sun dehydrates hair and damages its protein structure, which means it can break much more easily than usual. The perfect supplements to take to keep your hair hydrated and looking its best should contain the essential mineral, zinc, which keeps hair follicles strong. Zinc also has antioxidant properties which help to eliminate the harmful effects of the sun on your body.
Best supplement for hair protection:
3. Supplements for Skin and Nails
Sun damage can cause the skin to lose its structural integrity and look prematurely aged, especially from excessive exposure. Up to 80% of skin's dry weight is made up of collagen, which gives it its structural integrity and youthful appearance.
To be active in the deeper layers of the skin, it's thought that collagen has to be ingested, rather than simply rubbed into the skin in cream-from, making liquid collagen an ideal supplement to help keep collagen levels elevated and your skin looking young. Vitamin C helps formation of collagen too, which means its a good idea to have plenty of vitamin C in your diet too, while biotin (vitmain B7), ribovlafin (vitamin B2), and vitamin A also help keep skin healthy.
Best collagen supplements for skin:
4. Supplements for Hydration
It's important to stay hydrated on those hot summer days. Water is your first priority to stay hydrated, especially when you're exercising, as it provides muscles with hydroelectric energy, circulates nutrients and keeps your heart circulating blood properly. But did you know there are other supplements that can help keep your body hydrated?
When you're dehydrated, important electrolytes like sodium (salt), magnesium and potassium are lost through sweat and urine. An adequate supply of sodium means that water can be properly absorbed through cells to hydrate the body, while potassium and magnesium help to maintain fluid balance.
Thankfully, many of us get enough sodium from our diets day-to-day, but our diets tend to be a little lower in magnesium and potassium which are found in fresh fruits and vegetables, legumes and animal products.  Being dehydrated on those hot sunny days can decrease your body's levels of these major electrolytes, causing reduced energy and endurance and increased fatigue, while seriously low levels can cause cramps, dizziness and nausea. A quick and easy way to refuel and keep hydrated is by drinking water with added electrolytes.
Best electrolyte supplement: Myprotein Electrolyte Powder
Best electrolyte and carbohydrate supplement for active people: Myprotein Energy Elite
Take Home Message
As well as using plenty of sunscreen, these healthy summer supplements can help you stay hydrated while keeping your hair, skin and nails in tip-top condition.