Written by Sarah Curran
---
The Acai Berry
---
Berries have long been known as a nutritional powerhouse of vitamins with numerous health benefits. Aside from your typical supermarket strawberries, blueberries and raspberries, Acai Berries are fast becoming popular for their potential health benefits. It is one of the most popular functional foods consumed in the Amazon area and its popularity has spread globally.
Recent studies in the UK have shown that the majority of people fall short on the recommended intake of fruit and vegetables. This can cause many of our diets to lack essential vitamins and minerals, and also cause us to miss out on the benefits a diet rich in antioxidants offers.
---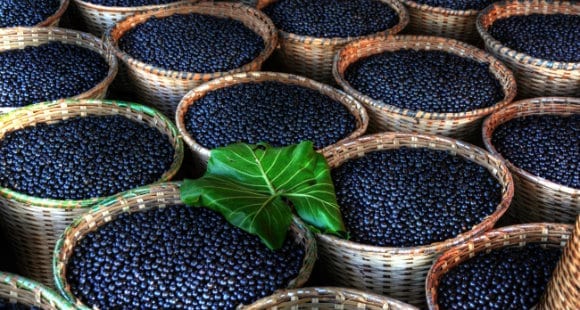 ---
What Is Acai?
Acai Berries are native to South and Central America and are a staple of the people living in the Amazon due to their delicious flavour and texture. The berries are rich in vitamin C and antioxidants. Acai Berries are a dark purple colour and in appearance resemble a fruit similar to a grape. They grow in clusters which are grown high in the trees and have to be cut down in order to process them. Acai has been noted as one of the world's highest ORAC (Oxygen Radical Absorption Capacity) foods.
ORAC is a measurement of how well antioxidants can neutralise free radicals. The greater the ORAC value, the better the body utilises it to fight free radicals. Acai has more than twice the antioxidants of blueberries and almost ten times that of grapes. Traditionally, Acai has been used for a range of health purposes, although there are few peer-reviewed studies that can back up some of the claims you will find online.
---
What Are The Benefits Of Acai?
---
High ORAC Score
As mentioned previously, Acai berries come with a very high ORAC score. This means they are a fantastic source of antioxidants. Berries are also packed with berry bio-actives that include a wide range of phytochemicals (phytonutrients) ranging from fat-soluble/lipophilic to water-soluble/hydrophilic compounds.
Extracts taken from Acai have a range of polyphenolic components with antioxidant properties, some of those available in larger quantities are isoorientin orientin, and vanillic acid, as well as anthocyanins cyanidin-3-glucoside and also cyanidin-3-rutinoside. These substances are linked predominantly to the antioxidant, antiproliferative, anti-inflammatory and cardioprotective activities.
---
Acai as a Good Source Of Fibre
Acai berries are a good source of fibre. Fibre is essential for a healthy digestive system and many of us do not have a high enough intake to promote good health.
---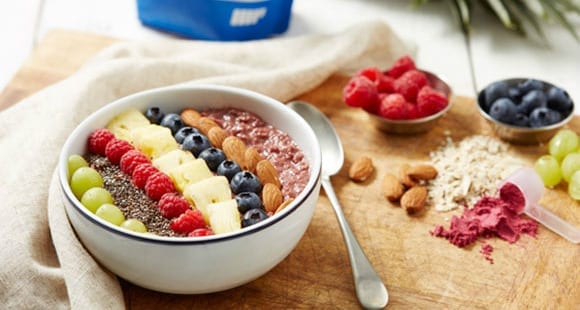 ---
Acai & Heart Health
Research has brought berries some well-deserved attention for the promotion of a healthy heart in recent years. This is due to them being a great source of polyphenols, especially micronutrients, anthocyanins and fibre, as mentioned above. Animal studies with Acai have also illustrated to have a positive effect on cholesterol levels, although these studies need to be replicated with human participants to confirm the same outcome will be achieved in people participating in the research.
---
Acai for Immune System Benefits
Acai is rich in vitamin C which is essential for a healthy and strong immune system. Studies have shown potential but more human-based research needs to be completed to find out what benefits this berry has on the immune system. Research in 2006 has illustrated that antioxidants in Acai have the ability to enter human cells in a fully functional form and to perform an oxygen quenching function in very small doses.
---
What Does The Science Tell Us About Acai?
Acai Berries certainly have a very promising future in the antioxidant world. Unfortunately, when a certain food or supplement becomes popular, claims tend to be made about benefits that are unproven and at times even untrue. Some of the claims made about Acai Berries that have yet to be proven in peer-reviewed research include claims regarding its ability to induce weight loss and cure disease. It is important to understand that Acai berries are not a miracle food and supplementation will not replace a healthy balanced diet under any circumstances.
---
---
Take Home Message
Acai tastes great in smoothie bowls and shakes and has been shown to be jam packed with antioxidants due to its high score on the ORAC scale. Always check with your doctor before beginning to supplement with Acai, especially if you suffer from any pre-existing conditions or are taking any medications.
---
---