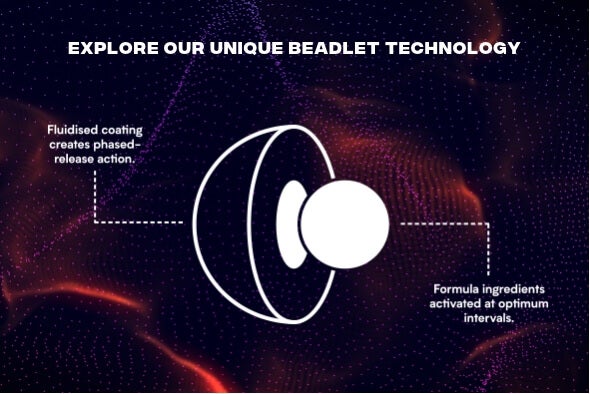 Raise your game for time-release technology
Stop feeling sluggish, and forget fatigue. Our breakthrough technology brings innovative beadlets to your everyday shake — activated in the body to deliver the boost you need, at the right time. So you can go stronger, for longer.

Get in your pre-workout, aminos, and essential protein boost — meaning you're covered before, during, and after your workout. The future of sports nutrition is here.
Explore now