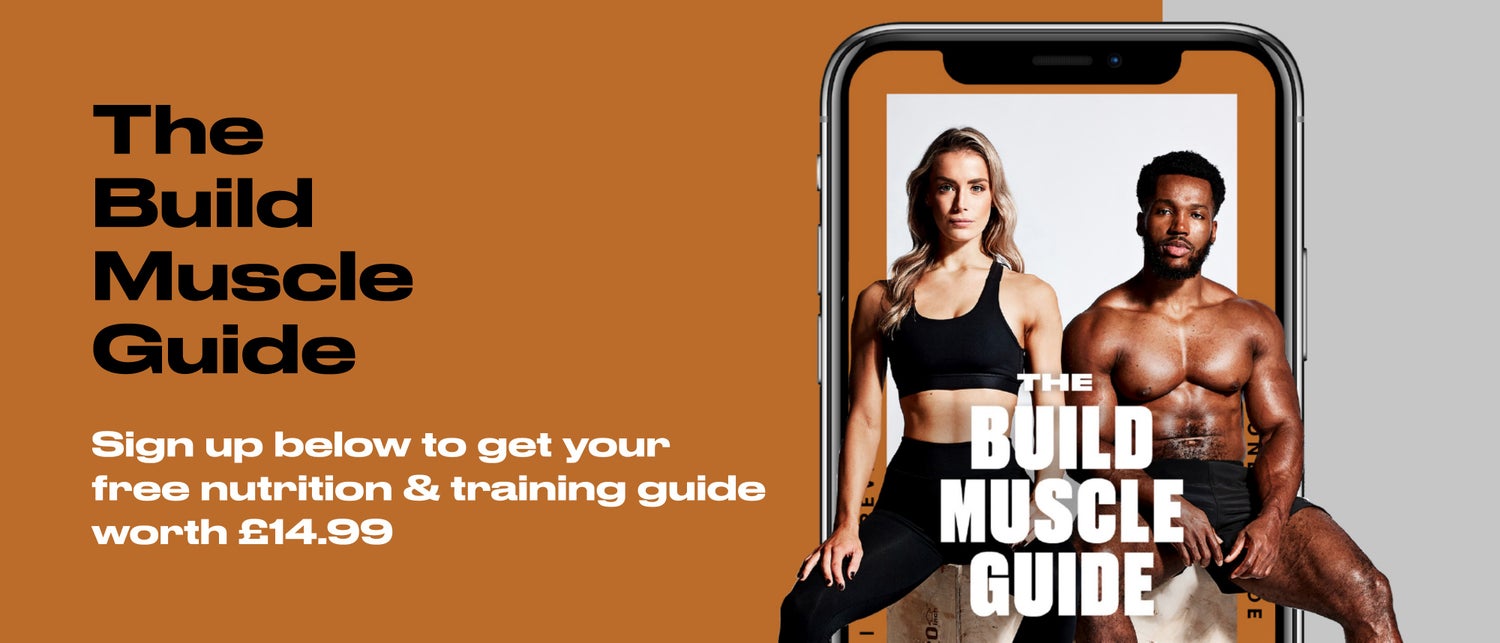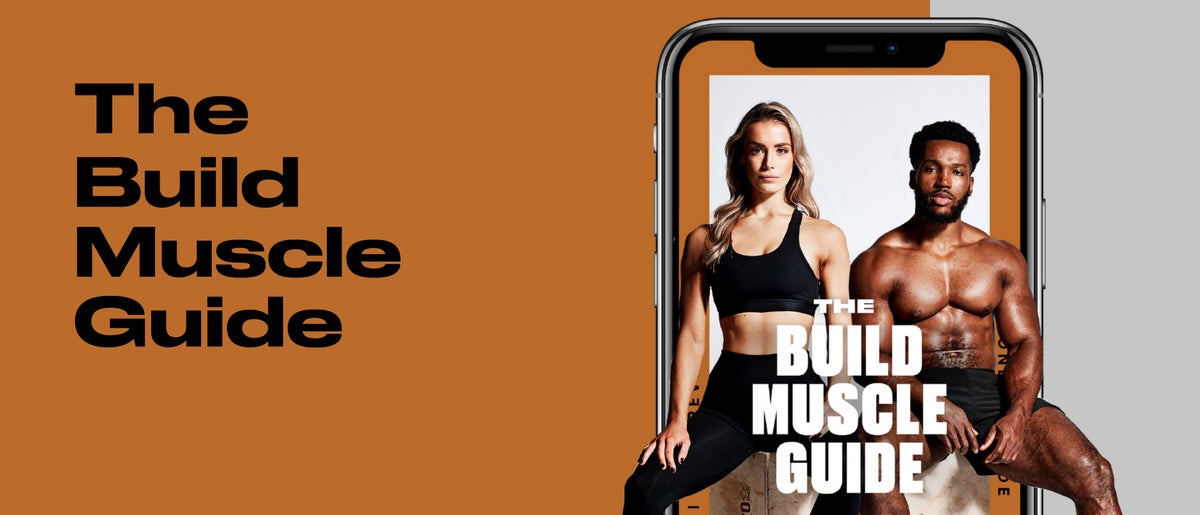 Sign up for your free Build Muscle Guide
If you're looking to get stronger and build muscle, you've come to the right place.
The Build Muscle Guide is your complete gym-ready PDF training and nutrition guide to muscle-building. The guide brings build muscle back to basics, cutting through the noise with nutrition and supplement advice from qualified nutritionists, and a bespoke training plan from an experienced personal trainer — helping you to get stronger and build that all-important muscle.
We've made things super-simple, with nutrition, supplements, training, and helpful tips — so it's easy to see how to get started.
So, if you're ready to get started, let's go…