The human body is capable of achieving so much if we give it the right fuel and put in the hours of training. But another driving factor to consider along the journey to success isn't something you can physically put a measure on – it's actually the kind of mind-set you have, and how that can help to push your progress.
Josh Landmann is no stranger to this – he's a prime example of exactly how far a positive outlook can take you.
Josh had always been a keen sportsman throughout his early life, he played hockey for Lancashire, enjoyed cricket and rugby, and swam for school teams. Soon after turning twenty however, he had an accident whilst on holiday which fractured his neck and left him paralysed from just below his chest.
What he's gone on to achieve since this injury, is a true inspiration to us all.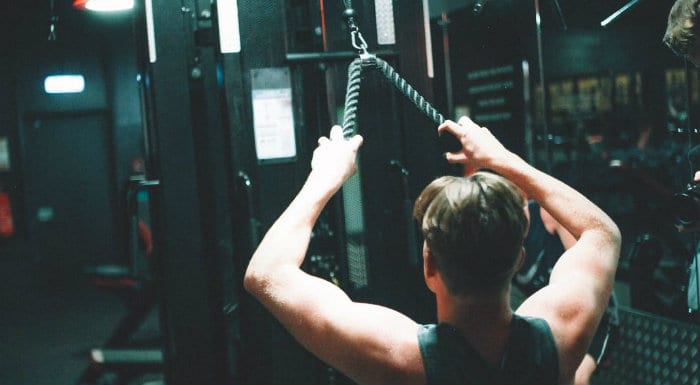 What gave you the strength and the motivation to decide after the accident that you weren't going to give up?
I always thought I need to walk and be active on my feet because I don't want to be in a wheelchair for the rest of my life.
I remember saying to my parents, "As long as I can ski and drive, I'll be happy, even if I have to use a chair for the rest of my life."
It was having the independence and the ability to still go on ski holidays with family and friends that I really wanted more than anything. I didn't want to have to rely on anyone to drive me around if I wanted to go places.
So after that, I just got on and dealt with what I had at the time, and thought if more feeling and movement came back then it was just a bonus to my future mobility. I knew time would never go back, things weren't going to be how they used to be, so the sooner I can come to terms with that, the better this is going to be for myself mentally and for my family.
Luckily, my recovery in rehabilitation was very fast, and I left hospital with the ability to walk very short distances.
I've tried to improve my walking ever since I left, and I've increased my ability to walk to about 15-20 metres, but I do still have to use my chair most of the time I'm out of the house.
How long do you think it took you to come to terms with your accident?
In some regards, I'm definitely still coming to terms with it now. When I go and watch my old rugby club play games, I think to myself, "I wish I could be on that pitch", or when I get messages through from my mates in the group chat talking about going to play football, I think, "I wish I could just go for a kick about".
But then I think twice and realise that maybe it happened to me for a reason, and I definitely wouldn't be competing at the levels of sport I am doing now and would definitely not have been given as many opportunities as I have been.
When and why did you decide to do Tough Mudder?
I decided to do the Tough Mudder after I'd completed my local 10k fun run with my friends. The 10k was the start of a fundraising campaign I wanted to do for a local foundation who have supported me, called the Bentrend Getinvolved.
I was just looking on social media and an advert popped up, so I clicked on it and started to look further into the event. After a few emails to the organisers just to confirm it was okay, I decided to book it.
I will definitely be doing another Tough Mudder soon. I have recently been asked to go over to the US to compete in the World's Toughest Mudder which takes place in November – I'm still in talks with people over there. I'm a TM ambassador and they've supported me with so many things.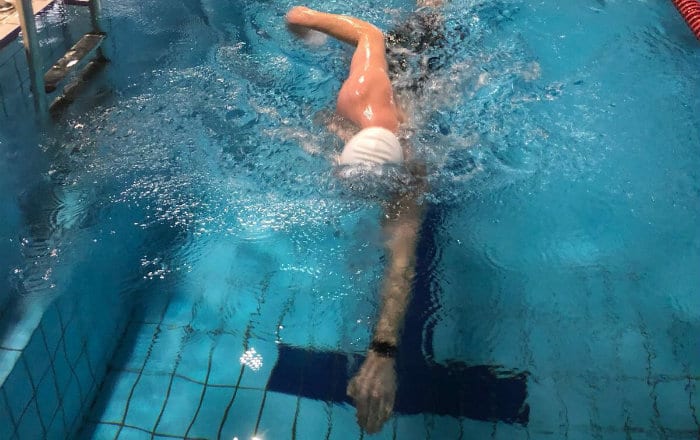 How long after your accident did you first think of the Paralympics as a serious personal goal?
It was something I thought about when I was back in Southport Spinal Unit. It was there during my rehab that I was introduced to sport again, not necessarily the sports I'm taking part in now, but I think it was important just to get that competitive feeling back into me.
It was never suggested, "why don't you go for the Paralympics", it was definitely something I set for myself as a personal goal.
How often do you train?
I train 6 days a week, which will include 3 or 4 sessions on each of my triathlon disciplines which are swimming, bike and racing wheelchair. I have structured training sessions set out on each day, which will include an aerobic, threshold and speed session. I also have 3 weight sessions included in my weekly training schedule.
You have such a positive outlook on life – is this something you've always had, or had to adopt since the accident?
I think I've adopted this outlook on life since the accident, purely because in the back of my mind I would have been thinking "what if" – like what will the consequences be, whereas now I definitely think "if I don't do it, I might regret it".
Some of it has come from the support of my family and friends as they all have a positive outlook on life, and then other bits are just from myself where I've experienced so many things throughout my time in rehabilitation. I know in the past I've taken so many things for granted, now I just take every opportunity I have and appreciate everything I'm offered.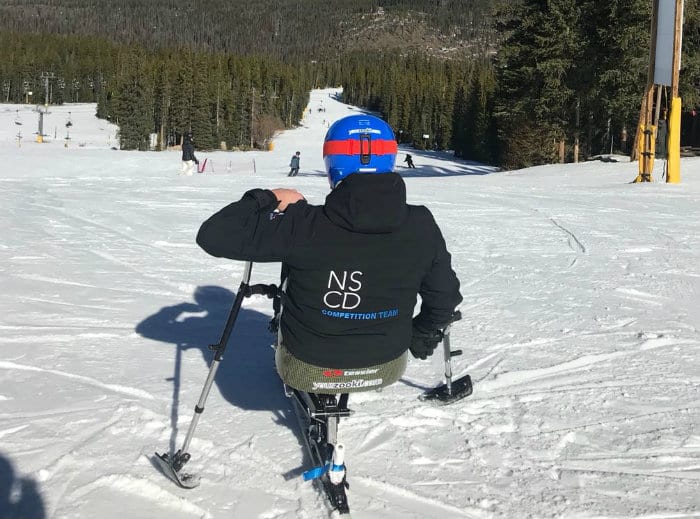 What advice do you have for other people that may be in a similar position to you?
My advice would be to never think you can't do something because you can't walk or run.
There is always a way of doing it, it may take you a bit longer, but it is possible. There's so many opportunities out there now to help people with a spinal cord injury. It's important to stay positive – accept you will have bad days, but overcome them and become a stronger person.
I focus on the things I have, rather than the things I may not.
Josh's amazing journey has shown that even in the face of adversity, he's been able to go further than he ever thought possible. He demonstrates the importance and power of a positive mind-set, whatever your goal might be.