We're excited to announce our partnership with Pan-N-Ice to create our very own ice cream flavour, Lick-A-Whey.
---
Featuring our bestselling chocolate smooth Impact Whey Protein and our irresistible new chocolate hazelnut Protein Spread – it's a super-cool way to stay topped up on your daily protein intake while enjoying a delicious treat.
Who are Pan-N-Ice?
---
Pan-N-Ice began with two best friends, Rob and Henry, travelling around South East Asia. It was there that they first saw the concept of Thai ice cream, which involves creating handcrafted ice cream rolls from fresh ingredients chopped up on cold metal plate. In just 60 seconds, the ingredients can be combined and meshed together to form delicious ice cream rolls before your eyes.
They decided this was too good a thing to miss out on at home, so brought it back with them, setting up their now incredibly succesful business, Pan-N-Ice.
As soon as we laid eyes on them, we knew it was a match made in heaven.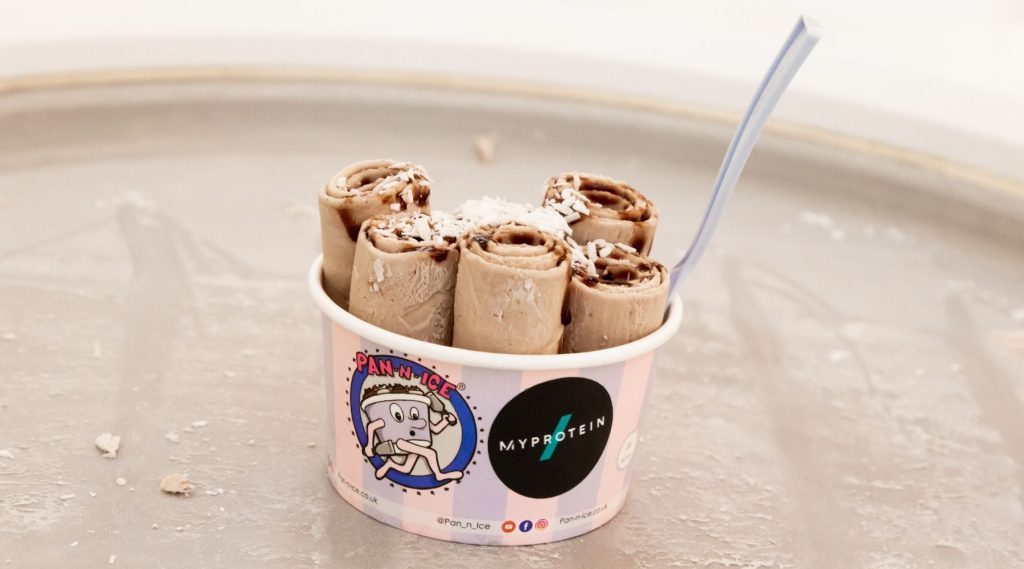 Where can I get Lick-A-Whey?
---
Wondering how to get your hands on these incredible ice cream rolls? Lick-A-Whey will be available at Pan-N-Ice's flagship parlours in the Trafford Centre (Selfridges), Manchester and Westfield, London.
Plus, we've also put together all the great products that were used in one convenient bundle, so you can get everything in one place to enjoy at home.