There's a new addition to Team Myprotein. We're excited to introduce our partnership with KSI, the awe-inspiring YouTube star that's about to take part in what's billed to be one of the biggest amatuer sporting events in the world.
Olajide 'JJ' William Olatunji, better known as KSI, is due to go fist-to-fist at a highly-anticipated boxing match with the hugely contraversial YouTuber, Logan Paul, on August 25th at Manchester Arena.
With more than 19 million subscribers and over four billion collective video views the last time we checked, the 25-year-old British YouTuber is no stranger to an audience – although playing video games on YouTube is where he first made his name.
KSI has since pioneered YouTube boxing, which has become a hot new trend amongst vloggers. Earlier this year, the star met another YouTuber, Joe Weller, in the ring and claimed the YouTube Boxing Championship Belt – which he'll be defending in his upcoming fight.
We're fuelling KSI to reach the physical peak of his fight game with the help of our world-class sports supplements. Along with boxing and MMA star, Myprotein ambassador – and now KSI's trainer – Michael 'Venom' Page, we're pushing KSI to his physical limits and helping him make those all-important speed, power, and strength gains for the big night.
Head over to our Instagram @myprotein today on our Story Highlights for behind-the-scenes access to our exclusive sparring session with KSI, where he'll be putting in some serious prep for the fight with his trainer, Michael 'Venom' Page.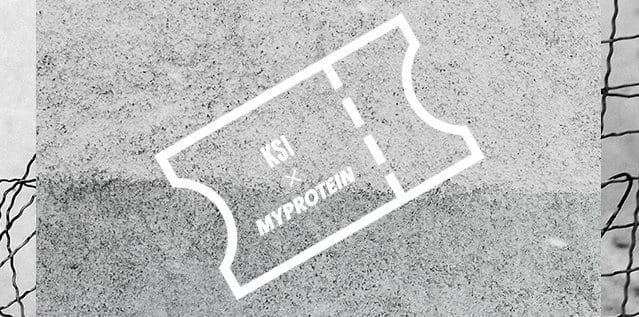 Win Fight Tickets

Now's your chance to win an all-expenses paid trip to see KSI vs. Logan Paul go toe-to-toe at the Manchester Arena on August 25th, including train tickets, hotel stay and three-course meal for 2.
With two sets of tickets up for grabs, all you need to do is add your details here to be entered into our prize draw. Good luck!