There's nothing worse than running out of your favourite Myprotein snacks before your new order arrives. After a tough work out, you really deserve that Layered Bar, Carb Crusher, or Filled Cookie.
In a moment of desperation, you head to your local shop to find something — anything — that's tasty and keeps you on track. Well, we've heard your plight and say you shall suffer no more!
That's right, we'll now be available in local Co-ops up and down the country, so no more panic buying other bars that just don't cut it — you can finally get your ultimate #TreatWithoutTheCheat.
Find your local here:
Now, you're probably wondering which sensational snacks from our extensive range you'll be able to find on the shelves of your local Co-op.
We're launching 3 of our most-loved high-protein snacks across the country's Co-ops — the Fudge Brownie Carb Crusher, Birthday Cake Layered Bar, and the Filled Cookie. We're so excited, we've even given their packaging a makeover — check it out below.
Not sure which you'd prefer? Well, you could always buy all three to try, but here's a little on each one to help you choose your favourite:
Fudge Brownie Carb Crusher
Crush those chocolate cravings with a bar that tastes good and does good. Packed with 21g of protein, low in sugar, and bursting with vitamins and minerals, this is the perfect post-workout snack, or afternoon pick-me-up.
Chow down on layers of fudge brownie, topped with crunchy crispies, and coated in creamy chocolate — this is the bar you deserve after a tough workout, or busy day.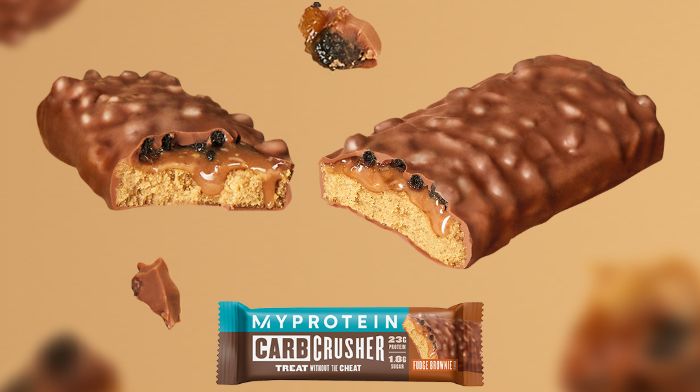 Birthday Cake Layered Bar
Make every day your birthday and take a bite of 6 layers of pure deliciousness. Created with perfectly balanced layers of protein, carbs, and fibre, this bar is designed to help you reach your goals in the tastiest way possible.
It's super low in sugar and has over 20g of protein too. Let's be honest, anything that includes sprinkles, cake, and still helps you reach your goals is pretty awesome.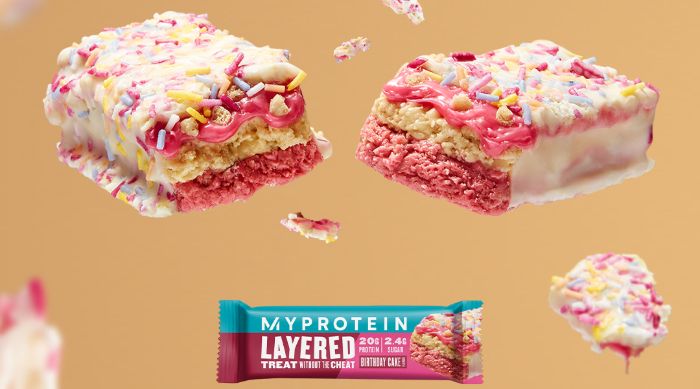 Filled Protein Cookie
If you haven't tried one of these, then where have you been?? We've upgraded the cookie to kick those cravings and the perfect treat without the cheat.
With a gooey caramel centre and creamy chocolate chips, you'd already think this cookie couldn't get any better, but it so can.
It also packs in 20g of protein, is low in sugar, and high in fibre — the dessert of your dreams has arrived.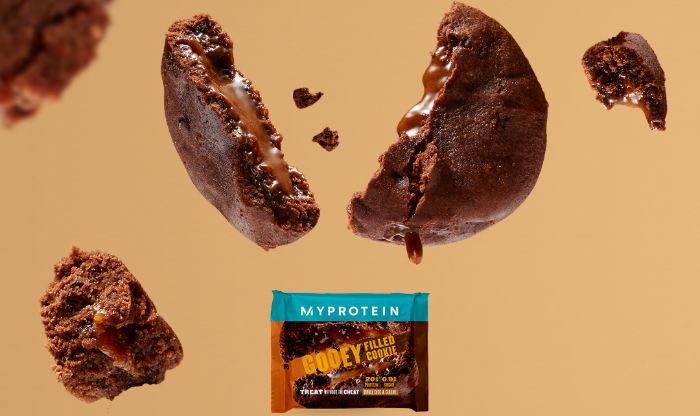 What are you waiting for?
Why have you even read this far? You should be well on your way to your local Co-op to pick up your very own Myprotein #TreatWithoutTheCheat by now!