We're giving something back.
At Myprotein, we're all about fuelling ambition – so we couldn't think of a better cause to get behind than this.
From 5th November until 14th December, we're joining up with Mastercard and the World Food Programme (WFP) to convert your orders into school meals for vulnerable children in developing countries, often in dangerous and remote locations.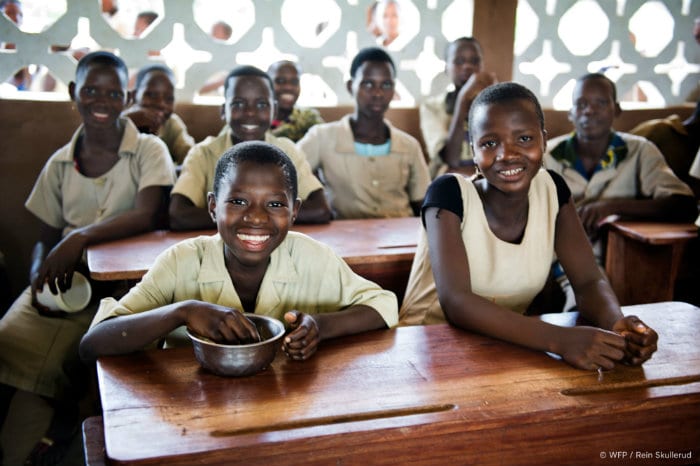 So, what is the World Food Programme?
WFP is a non-profit organisation, and the world's largest humanitarian agency fighting hunger — delivering food assistance in emergencies, and working with communities to improve nutrition and build resilience.
Made up of 14,000 dedicated people working around the world in over 80 countries, WFP reach 80 million people a year. At any one time they have 70 planes in the air, 20 ships on the seas, and 5,000 trucks on the road.
Through their School Meals programme, WFP help to feed more than 16 million children a year – often in hard-to-reach and dangerous locations. It's a sustainable way to fight hunger in children, as in many developing countries, school meals are often the only regular, nutritious meal a child will receive.
The programme encourages children to attend school and stay in education – which isn't only key to their learning and development, but an important part of ending the cycle of poverty in the long term.
Wherever possible, meals are sourced from local farmers, which further helps to boost the economy and strengthen the community.
Each meal costs just 20p, but the benefits can last a lifetime.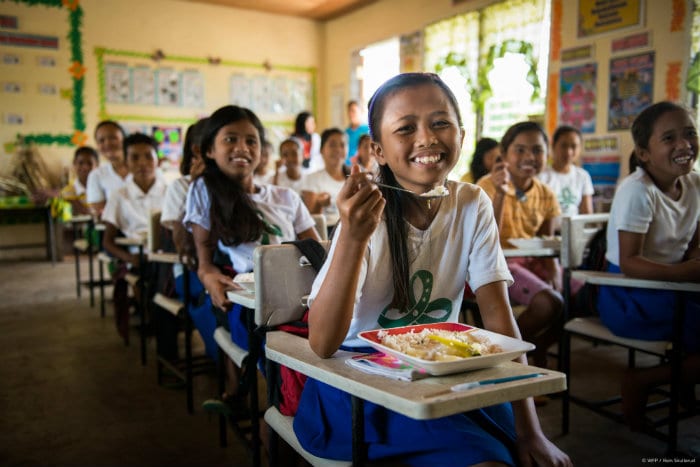 How are Myprotein involved?
For six weeks, we've teamed up with Mastercard to raise funds for WFP's School Meals programme.
This means that for every order our customers pay for with a Mastercard, 10 school meals will be donated to WFP – with our target being to fund over a million meals.
How can I get behind this?
It couldn't be simpler! All you have to do is make an order with us and pay with your Mastercard – it doesn't matter whether you load your basket with 5kg of your favourite Impact Whey flavour, or just want to put some of our new clothing to the test.
Help us make a difference, head over to the page now.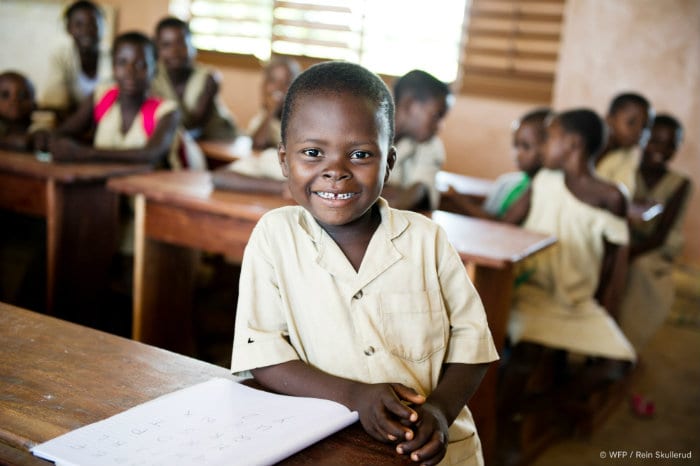 For each valid Mastercard transaction made on myprotein.com site between 05/11/18 and 14/12/18, a donation of the value of 10 school meals (£2.00) will be donated to the World Food Programme (WFP). The average price of one WFP school meal is equivalent to £0.20. The maximum donation of £543,000 is the aggregate donation across the three THG websites engaging in this programme (Myprotein, Zavvi, and Pop in a Box).
WFP is the world's largest humanitarian organization fighting hunger. WFP delivers food assistance in emergencies and works with communities around the world to improve nutrition and build resilience. WFP does not endorse any product or service.