Being an 18-year-old is hard enough. Juggling schoolwork, social life, exams and maybe even a part-time job. But 18-year-old Laoise Quinn does all of that while competing for global powerlifting titles. And last week, Laoise was crowned world champion when she took gold in the 57kg Sub-Junior division at the International Powerlifting Federation World Championships 2021. 
To celebrate her win, we sat down with Laoise to find out how she balances it all and what it felt like to become a world champion.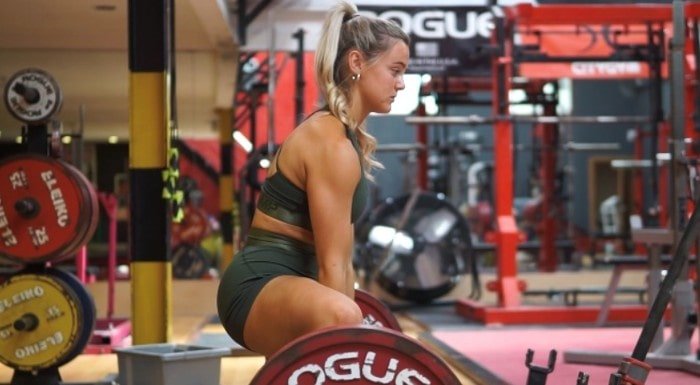 "Just put something on the bar"
The comp is made up of three lifts: Squat, bench and deadlift. And Laoise surprised even herself when she squatted 147.5kg — the lift she was most anxious of.
"I was so nervous coming into squats I couldn't eat or anything and I said to the coaches in the warmup room 'you just put something on the bar and if I can do it great, if I can't then that's just too bad.'" 
The two remaining lifts were the bench press and the deadlift. Laoise ended up pressing 77.7kg and got 155kg off the ground in her deadlift. But before Laoise even started her deadlift, she knew she'd won it. 
"I was delighted that squats were done and I was so happy with how they went, I wasn't expecting that I could've done that. So then I was onto bench, and I think it was after bench I just looked at my coach, who's also my boyfriend, and I said 'do we have it?' and he said 'oh, we have it!'." 
"Difficult but manageable."
So, how did Laoise do all of that whilst being a full-time student? She told us a few tips and tricks she's learnt to manage it all. 
"Balancing school and training is manageable. Difficult but manageable. I finish school every day around 4 and study until 7pm and then train. My advice is getting stuck into your homework/ study straight after school, and go to train when everything is finished. That way you can enjoy training without the fact you still have homework left hanging over you."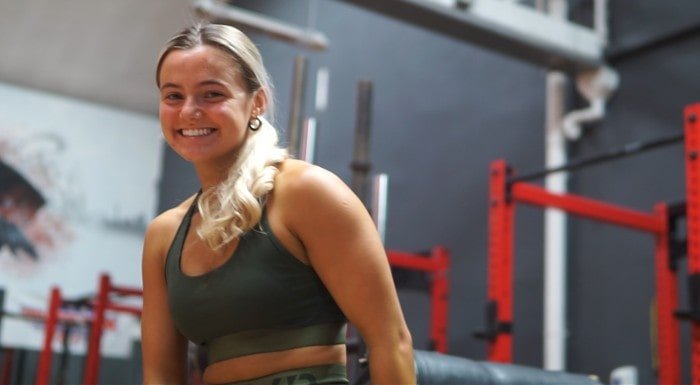 "I always want to be able to get on a platform with no regrets."
Chasing World Champion status comes with some sacrifice when it comes to socialising, but Laoise is happy to miss a few nights out if it means conquering the powerlifting world. 
"I don't go out much, & when I'm around eight weeks out from a competition, that's when I go all in, every meal is tracked and I don't drink alcohol or stay out super late because it messes with my sleep. I always want to be able to get on a platform with no regrets." 
And it's not without help from the friends… 
"My friends are really understanding about not going out, and I'm lucky to have met friends through powerlifting too who have comps coming up so we socialise in a way that aligns with our goals outside the gym."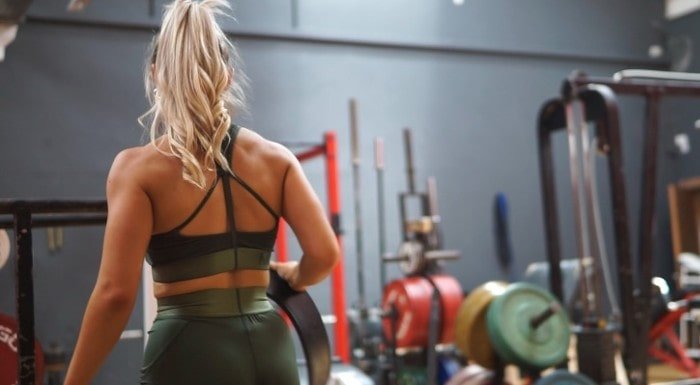 "A long off-season, then build back up to the next Worlds"
When we asked Laoise what was next, it sounded like she had a clear plan of action in place… 
"I'm aiming towards Euros in December and then after that it'll be open nationals in February and then I think I'll take a long off season then and build back up to the next worlds." 
Take home message
We're waiting in anticipation to see Laoise win her next gold, and we'll be backing her all the way with protein shakes and Layered Bars at the ready…