At our exclusive event for the women's Power collection relaunch, we were lucky enough to grab five minutes with Jazmine Franks, a 27-year old British actress from Bury.
Perhaps best known for her role as Esther Bloom in Hollyoaks, since leaving the show Jazz has made a bold transition from working behind the cameras, to competitive powerlifting.
Bit of a curveball, right? Find out how she got to where she is today in the interview below.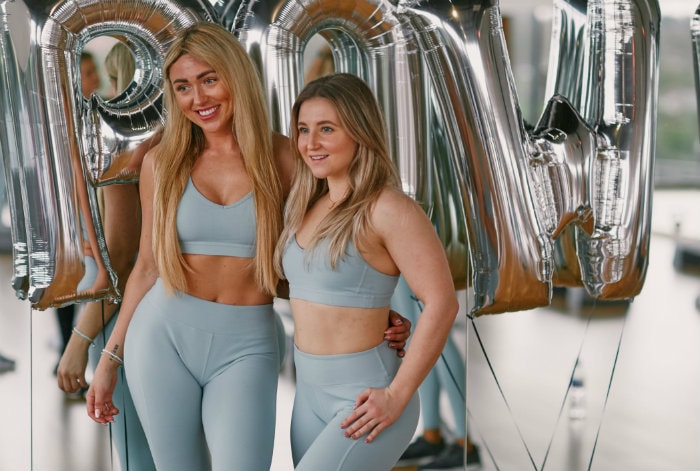 Samantha Dewhurst (left) and Jazz Franks (right)
Have you always been into fitness?
No, definitely not — when I was at school I used to always be the kid with a massive lunch, always eating chocolate and sweets. Then I started working at Hollyoaks and everyone around me was eating salads, being healthy, and going to the gym, so I kind of thought oh… maybe I should start doing this too. That was when I got myself a personal trainer, and I've never looked back.
How long did it take you to discover weight training?
It was pretty much straight away, my trainer was all about weight training so he got me into the weights section quite quickly. At first, I was totally out of my comfort zone — I was so scared that people were going to judge me for doing things wrong, but being with him gave me more confidence and it's progressed from there really.
Now I don't do cardio, I just do weights. He brought out my confidence and now I feel like I could go into a free weights section in any gym and be confident in what I'm doing.
What would you say to women who think that lifting weights is going to make them "bulky"?
I was always scared of that, because I'm quite petite I didn't want to look butch — but of course you won't look butch, that's a myth. If you were trying to put on a load of muscle, you'd have to be training like six times a week and eating so much food, and all that kind of stuff. For most people though it's not about that — it's just about going and enjoying yourself.
All my friends are like, "Jazz, what if you get dead big?" and I'm like you know what, that is actually my aim now! I want to be as muscly as possible.
What made you decide to start competing?
My trainer was always telling me that I was strong enough to compete and that I should give it a go, and at first I was like, "hell no are you getting me in a Lycra singlet, not gonna happen".
But he then reasoned that everyone else there would be in the same boat — all in Lycra singlets — so I wouldn't stand out.
So yeah, I gave it a go and I just loved it. I mean, I was so nervous, but I fell in love with it all a little bit more, and now I just compete all the time.
Does powerlifting have a strong community feel?
Yeah, everyone just eggs everyone on. You might not even know who's about to go and lift, but you're right behind them and you're screaming for them. Everyone gets behind everyone and it's a really good vibe.
Would you encourage more women to do powerlifting?
Oh 100%. Do you know what though, I've been going to more and more competitions and it's quickly becoming a female dominated sport. I love having all these strong women are around me.
It's more about just getting into the free weights section — mixing up your workouts, picking up those weights, doing those squats — so that you feel confident. Maybe get yourself a trainer until you build that confidence, and then if you do fancy competing, then why not. Give it a go!
What do you think the hardest part of competing is?
Losing. I am very competitive, so I think if I get there and I know that someone's going to beat me I get nervous and lose my head a bit — then I don't do as well as I know I can. I think I need to remember that I am my own competition and forget everyone around me.
Do you think that your training has changed you mentally as well as physically?
Definitely. I've seen a massive physical difference; I think my body's changed totally. I look back at pictures and can't even believe I used to look like that. But I definitely think it's empowered me, I've given myself my own identity by doing this.
Not many people — certainly no one in my own friendship group — powerlifts, so I've given myself my own niche. Before I think I was just always trying to fit in and do everything that everyone else did, but now I'm just happy to do my own thing because I really enjoy it. So it's given me the confidence to do that.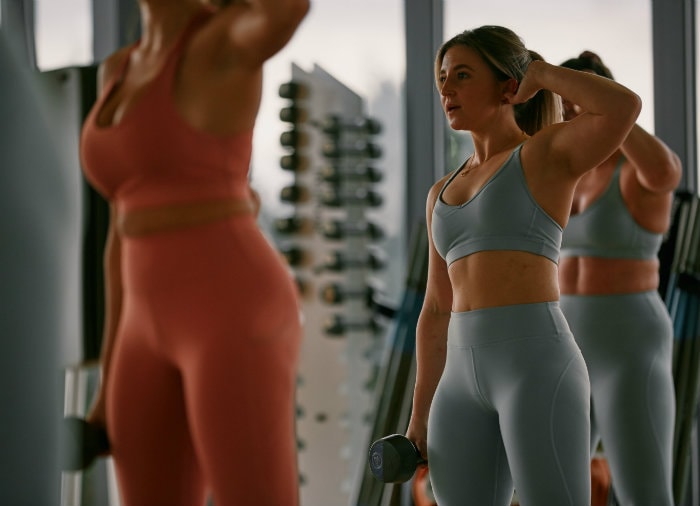 What motivates you?
I just want to be a better version of myself every day, I don't really have an end goal, so I just want to make sure I'm being the best version of me.
Would you say you're a powerlifter now — or are you a powerlifter and an actress?
I mean, I'm not acting at the moment and I've left Hollyoaks — but I am seeking work in that direction. The break has given me a chance to focus on my powerlifting though. At the moment I'd probably say that I powerlift more than I act, so yes, I am a powerlifter. But I'd like to balance that out in the future.
And finally, what's your one fitness tip for others?
Just be confident and own what you're doing. If you're ever a bit confused about a certain move, then you know what, just YouTube it or go on Instagram — people are always posting videos on there. Feel confident in the gym, own it.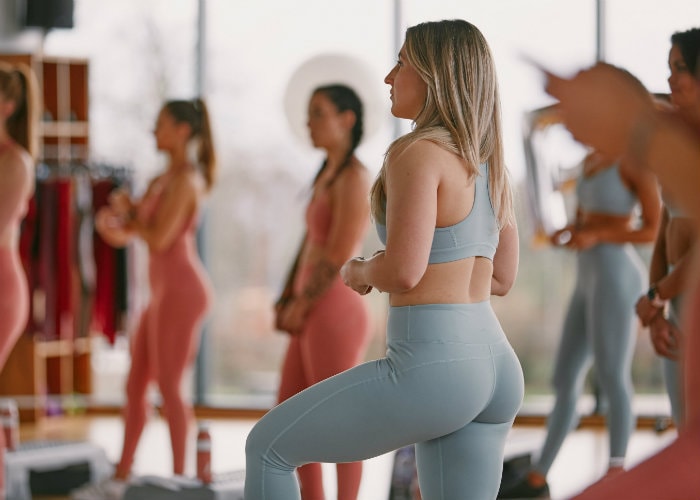 We don't know about you, but we're feeling pretty inspired to get lifting after speaking to such a strong, driven woman — and although the Lycra singlet may divide opinion, we can all agree that Jazz looks incredible in the Power collection. Check out the set for yourself here.