Studies have shown that a vegan or vegetarian diet may be incredibly beneficial for the environment, with livestock production being named as a key driver of problems such as deforestation, desertification and spread of disease.1 This is making a few people reconsider their dietary choices in favour of a vegan diet.
While it may be proven to be better for the environment, is a vegan diet actually beneficial to your health? To try to answer this question, we asked some of our ambassadors to go vegan for a week to see how eating completely green impacted their life.
Jack Lenton, ever the scientific enthusiast, was eager to take part to see if he could ditch the meat and dairy, while still meeting his goals. With a degree in Exercise Science and published research in the Journal of the International Society of Sports Nutrition, Jack lives and breathes fitness for both himself and his clients — check out their transformations and testimonials for some serious inspiration.
His Instagram is packed with helpful hints and tricks, so that his followers can get the most out of their training. We love his fact-checking accuracy when it comes to training technique, as well as the passion and pride he has for his clients. So, how did he find an all-green lifestyle?
What's your day-to-day lifestyle like?
"I exercise daily, and follow modified flexible dieting principles. I'll hit total calorie, protein, carb and fat targets, but also ensure my fibre and micronutrient needs are met too. Something quite unique about my diet is that I also set it up for optimal convenience and minimal prep/cooking time.
So, for example: instead of rice I'll have rice cakes, I'll buy all my meat pre-cooked, and fats are simple sources like peanut butter. I use A LOT of protein powder, carb powder, and convenient supplements like creatine, multivitamins, vitamin D and omega 3s."
Why go vegan?
"I jumped at the chance of a vegan challenge as I have multiple online clients that are vegetarian, vegan, and fully plant based. Immersing myself in a week of their diet will give me greater understanding and empathy for their situation, and gems of knowledge that'll improve my craft of coaching."
Will he still be so keen at the end of the week, or will he be fed up of eating green?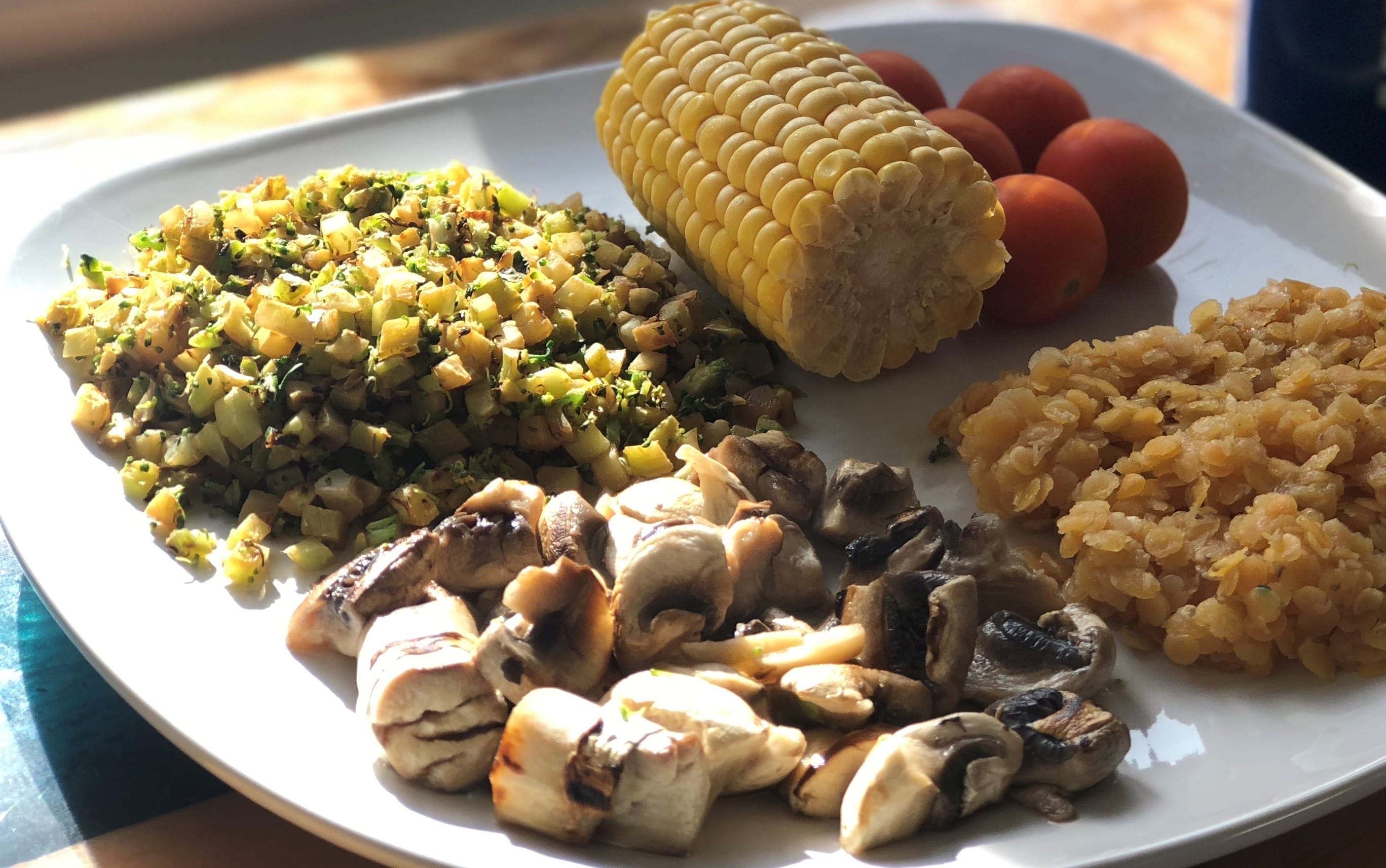 What did you eat?
5:30am – Breakfast (and pre-workout): Vegan Blend in Chocolate Smooth, 1 cup of tea with oat milk.
8:00am – Post-Workout: Soy vanilla yoghurt, Soy chocolate pot, raspberries, and Vegan Blend (unflavoured) mixed in.
12:00 – Lunch: Vegan Protein Bar, mixed beans, salad, tomatoes, beetroot.
4:30 – Dinner: Vegan Blend in Chocolate Smooth, red split lentils, broccoli, rice, mushrooms, corn, tomatoes.
9:00 – Before bed: Vegan Blend in Chocolate Smooth
How did you feel each day?
"On day 1 I felt excited for the challenge. Food has been a case of convenience for me over the last few months due to putting all my energy and time into my online clients, and this was an opportunity to inject some creativity back into my meals.
Over the next few days I felt brilliantly present during all of my meals, and mindful of every last thing I ate. I know a lot of vegans describe it as a lifestyle, rather than just a diet, and I can see why it becomes such a prominent part of people's identity in this case, you really associate with it and it occupies a big part of your life."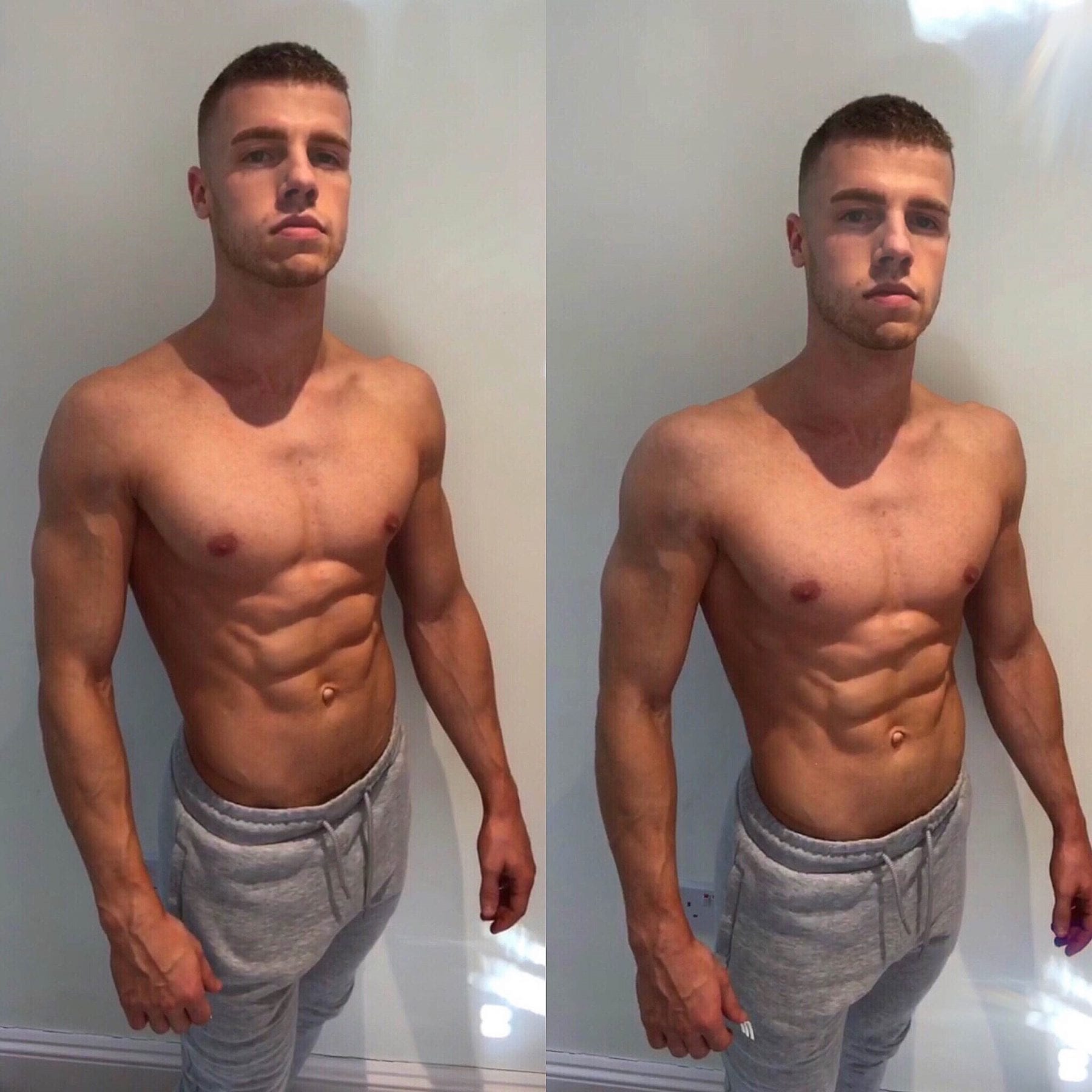 "By days 6 and 7 I realised how much I was relying on supplements (old habits die hard) for my protein intake, and I think that's because my training is focused around my physique, staying lean, and maintaining all my muscle mass. It's tough to keep carbs relatively low through high-quality vegan protein sources like lentils and beans, so the Vegan Blend was a god send."
As you can see, Jack saw no difference in his physique after just a week of eating vegan. As with every diet, it takes time and dedication to see a change, but it's interesting that Jack didn't have any particularly negative experiences while eating green.
What did you learn?
"I feel like I re-learned a lot about the joy of food. Selecting it with careful consideration, preparing it with intention, and eating with a mindful presence. Although I had a solid knowledge of Veganism before, and scientific facts – like the amino acid combinations needed to make up complete proteins – this taught me more about the day-to-day of eating as a vegan and how that experience manifests in our modern world."
Sticking to a strict diet like Jack does can leave you seeing food as fuel, rather than eating for enjoyment. It's great to see that going plant-based allowed him to reconnect with food and get back to enjoying what he eats.
What will you do going forward?
"I will be resuming my regular diet going forward as I understand the purpose it serves in my life right now, and I've curated it for specific reasons. I've said during this week that I can see myself being Vegan in the future, when I'm in a different phase of my life and feel able to give the lifestyle approach the proper time and attention it deserves.
I'm under no illusions, it'd be possible for me right now, but it's not a priority. I respect those that do make it a priority since there's serious value in being more connected to your food and where it comes from."
This is a fair choice from Jack. Sticking to what works for your body, lifestyle and happiness is the most important aspect of any diet you take on – and knowing this can change is vital too. It's also important to get the right nutrients from your diet – by eating green, you have to be careful that you don't miss out on key nutrients, such as vitamin B12.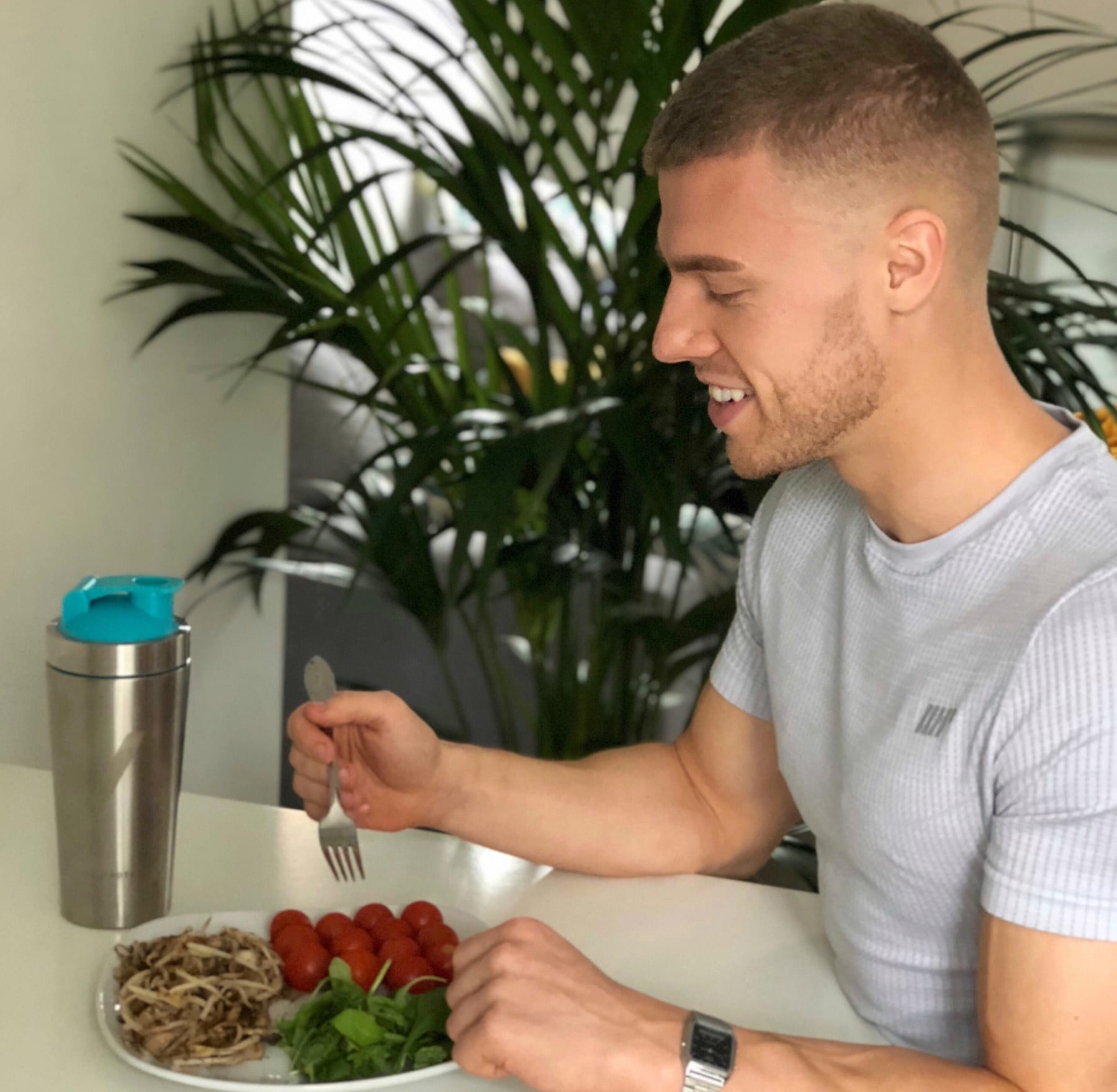 Take Home Message
We're so happy that Jack's vegan challenge was a positive experience. If you learn anything from his online accounts, it's that he's big on learning and challenging himself — something that this challenge definitely offered. The fact that he might take on the challenge full-time one day is also pretty exciting. He's shown that what your body and mind need now might change in a few years, so keep testing those waters, test yourselves and try new things, just like Jack — who knows, you might go green yourself.
Enjoy this article on Jack's vegan challenge? Read what happened to Maggie on her week of green, or give the challenge a try yourself with our 7-day meal plan: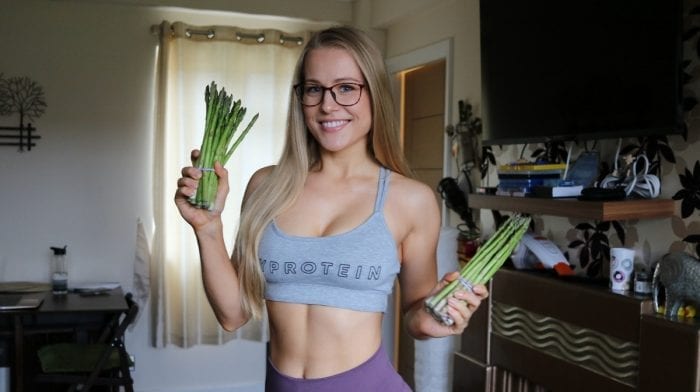 Will she go green or give up?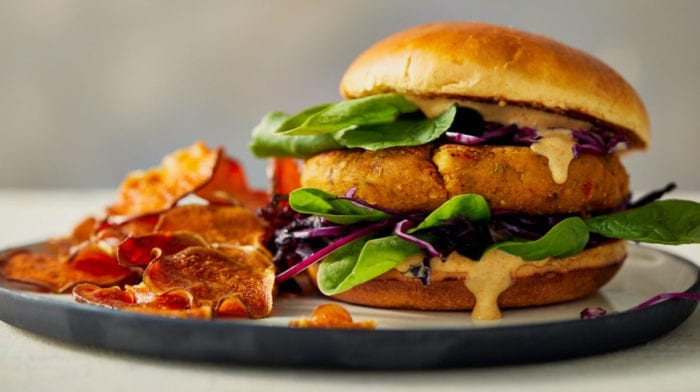 Delicious recipes to fuel you through a plant-based week.