It's easy to envision a YouTube fitness star's life as pretty perfect — just like their videos. However, in order to succeed, they've grafted hard, overcome obstacles, and accepted limitations the same as everyone else. It's what you don't see that got them there.
The Myprotein Pro Range is dedicated to providing the nutrition you need for those late nights and early mornings, the days where you can't push any further, and supporting the process, no matter the progress.
Tatiana Costa has pushed, accepted, and adjusted for her passion — discover her inspirational story…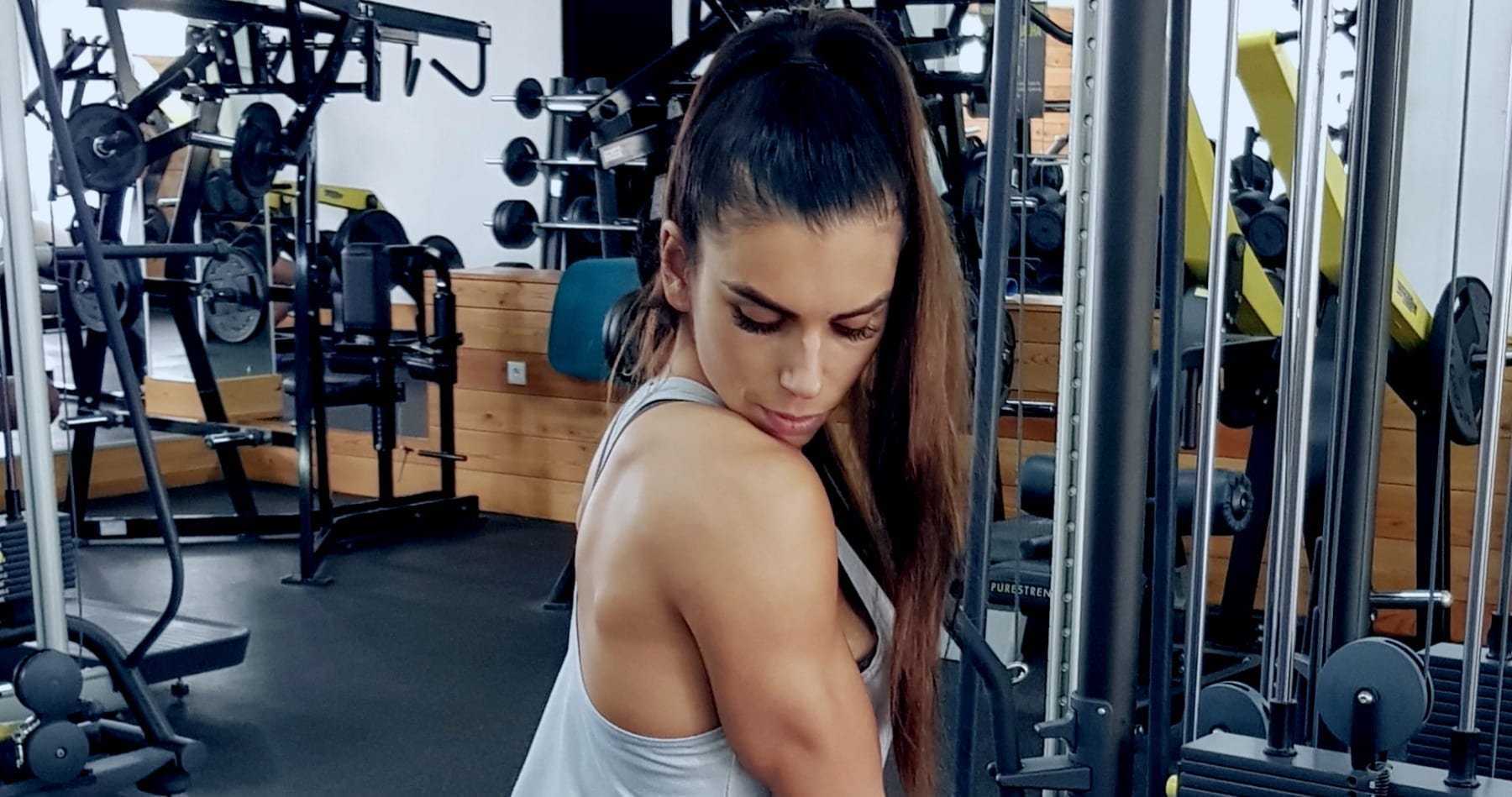 You reap what you sow. Everything takes time and success is proportional to our patience and persistence — this is one of Tatiana Costa´s main beliefs. Having been a part of the Myprotein team since the early days, she's a committed athlete, YouTuber, businesswoman and designer.
One of her central pillars concentrates on envisioning success as a set of small, but steady steps and not a giant leap that could make us slip and fall.
Starting slowly, and one step at a time is how Tatiana achieves her objectives and dreams. Every time becoming more resilient and building on each victory or fall — constantly fighting for more.
"This is something I have pinned to my DNA."
You can feel this passion, as well as her ethics mirrored in each project she does. In Portugal, she's famous for her YouTube channel Scoop by Scoop, with her boyfriend Gonçalo that showcases their healthy lifestyle and tasty recipes.
The vision for Scoop by Scoop is to infiltrate every Portuguese home and start a food revolution. Through "healthy alternatives to sweet treats that have no added sugar and are gluten and lactose-free" Tatiana hopes that she can spread her passion for a healthy lifestyle.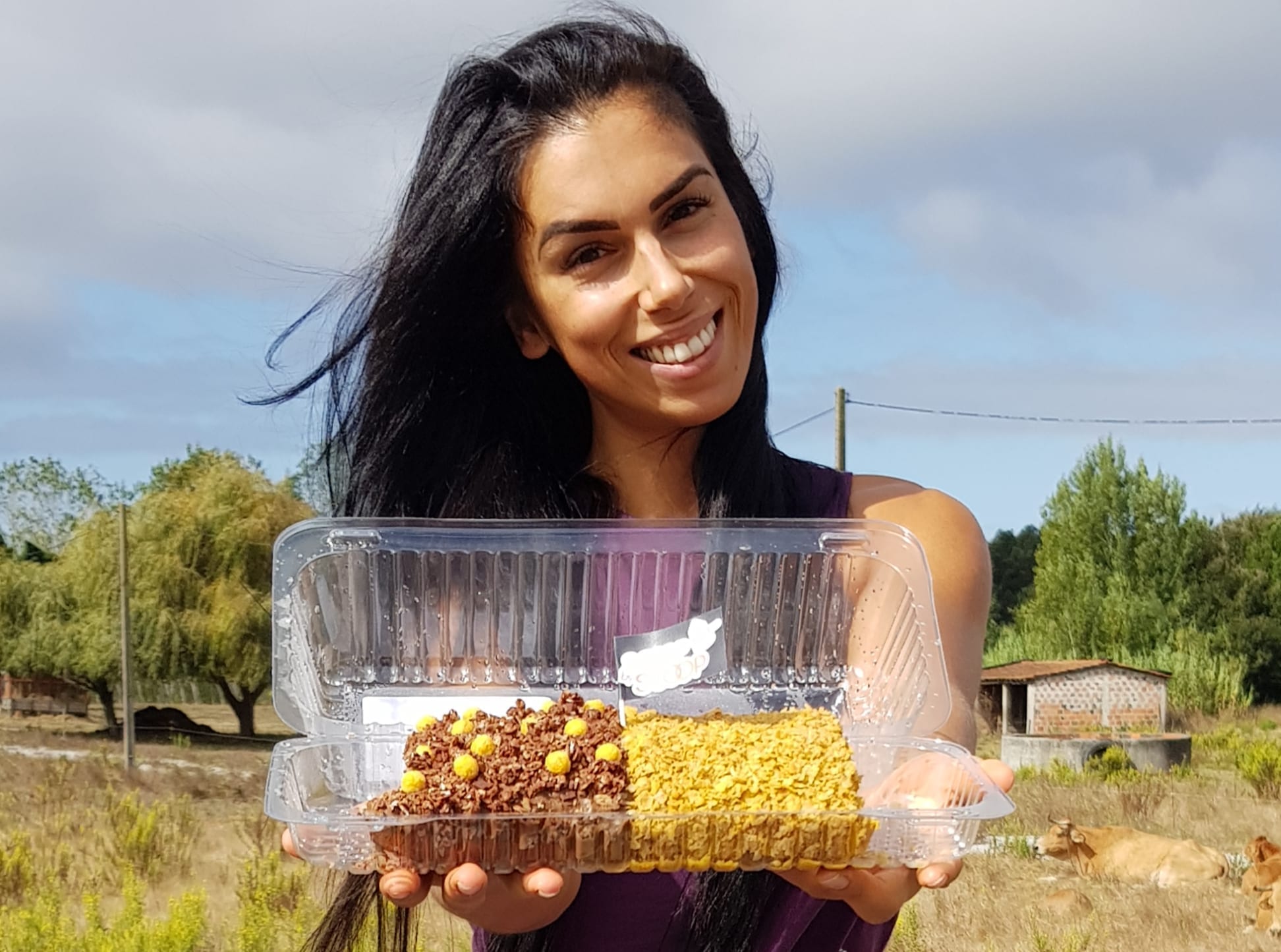 It's clear Tatiana´s passion for a healthy life doesn´t just focus on working out six days a week, sleeping at least seven hours every day, or having her meal prep game on point.  It goes beyond — it's where she finds her perfect life balance.
"Without it, I'm not myself. This is something I have pinned to my DNA. It´s part of me. It's also bigger than just me, though. Having a healthy life has all sorts of advantages — there are no disadvantages. You become healthier mentally and physically. All this enables you to perform better at work, in relationships… summing up, it all gets so much better."
"I didn't understand why I was experiencing so much pain."
When you're so dedicated to a health and fitness lifestyle, it can feel cruel when this all comes crumbling down around you. In 2017, Tatiana found out that she had been born with sacroiliac dysfunction — a problem with the critical linkage system between your lower back and pelvis — causing her unbearable pain in her lumbar region.
"Initially I didn't understand why I was experiencing so much pain in my lower body during and after workouts."
Dealing with undiagnosed pain as an athlete can be incredibly damaging, as you lose your passion to fear and suffering. It can also mean that you have to give up a lifestyle that you love and have grown accustomed to — something that Tatiana really struggled with.
"I had some weeks when I just had to stop working out and had to ban some exercises from my workout. It wasn't easy to deal with this injury that had become a part of me, how I moved, and how I felt."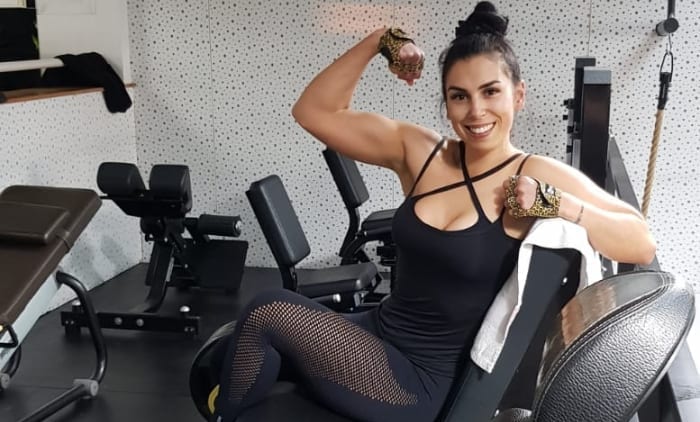 The first step to recovery, or reforming your lifestyle around an injury is often acceptance. Tatiana had to learn that there were some things that she would no longer be able to do and adjust her mind-set, so that she could continue to pursue her fitness goals.
"Success is made of small but steady steps and not from a giant leap that will probably make you slip and fall."
"Nowadays I know that I can't do a lot of exercises that I used to consider crucial to my development and fitness objectives, but the most important task is finding how to adapt and overcome these type of challenges. Each one of us has our own problems and limitations and not giving up is the key to achieving what we dream of. Never forget to always look for the best version of yourself."
We all face obstacles, whether as an athlete, or in life in general. Like Tatiana, you must be committed to the process and work around the problems in order to continue to progress.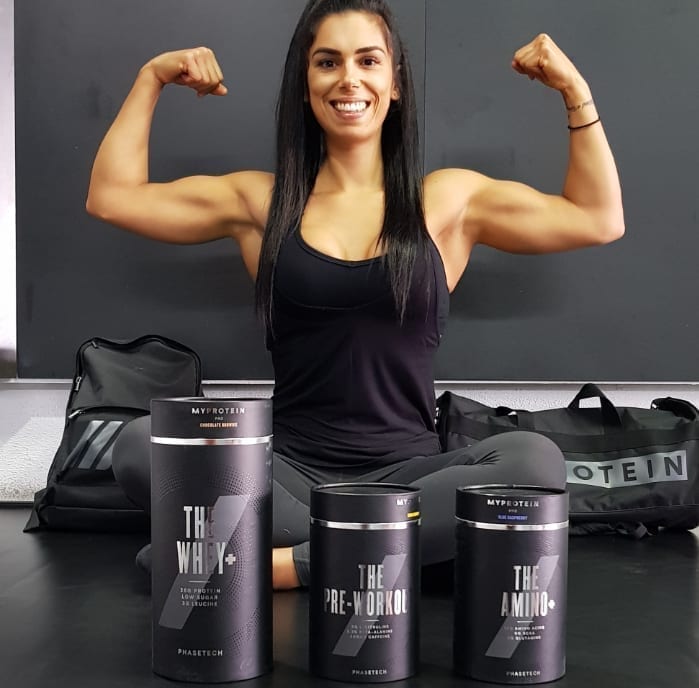 There are no secrets, there is only dedication to keep pushing every day. You may need to start again slow, but steady. Allow your past experiences to guide you towards future success.
Tatiana has used this mantra to get through her own injury and believes that we shouldn´t opt for radical changes. That only leads to stress and difficulties. Instead, she argues we should change one thing at a time and accept where you are now. Only like this, you are able to create the right mind-set for you and avoid losing sight of your objectives and commitment.
It's what they don't see.
In Tatiana's words, success is made of small but steady steps and not from a giant leap that will probably make you slip and fall. It's what they don't see that counts.
As a proud Myprotein Pro, Tatiana is one of many who inspired us to create a range that supports those dedicated to their sport despite the hardships. The Pro Range is designed to take your goals to the next level, no matter what they are.
Inspired by Tatiana's story? Find out more about how we can take your fitness journey and dedication further than you ever thought possible here.