Whether you're a complete vlogging virgin or no stranger to talking to a camera, there's almost definitely something you can learn from Rosi Jay Pierce.
With more than a few followers on her YouTube account — 81,303 last time we checked — and a couple of titles under her belt too (in 2016 she won 'Vlogger of the Year' in the Bloggers' Lounge awards and was the winner of Rimmel London's UK #LONDONLOOK), she certainly knows her stuff.
We were lucky enough to spend a bit of time getting to know the woman behind the successful social media accounts — read on to discover exactly who Rosi is, how she got to where is now, and her tips for growing your own YouTube channel.
Who is Rosi Jay Pierce?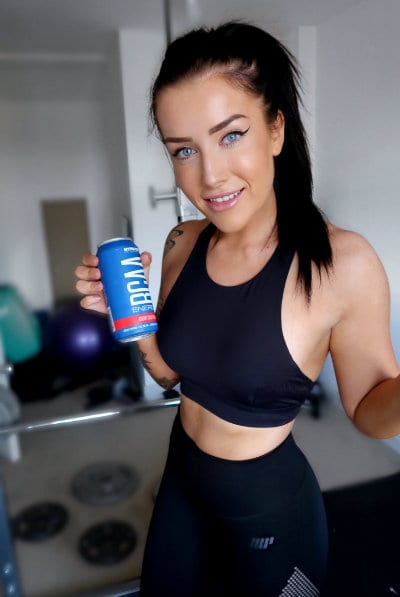 So, as you're about to find out there's a lot going on behind the scenes of Rosi's vlogs. Seriously, talk about juggling…
"I'm a 25-year-old fitness enthusiast from rainy Manchester.
By day, I'm a mum to the most beautiful little boy (biased? Definitely not), a full-time Business Manager, girlfriend of my better half and an awful cook.
By night, I'm a YouTube content creator and Instagram Influencer. In short, I spend a lot of time pointing a camera at myself."
She's one driven woman, and on the way to adding 'qualified personal trainer' to that list too.
If you're like us, we're sure you want to know just how she fits it all in — keep going to get her secrets to success…
---
How do you balance work, vlogging, fitness, and being a mum?
"I'm somebody who likes being busy and doing things, so that definitely helps! But I'm also very organised with my time.
I lie in bed on a Sunday night and think about what I want to get done that week and then work out in my head when everything will be done. And I stick to it!
I don't plan it all down to what exact exercise I'm going to do on Wednesday's workout but having a rough idea of when I'm going to do what, helps fit everything in."
When and why did you start your YouTube channel?
"I first started my channel back in 2012. I'd been watching other channels for around five years at that point and just thought it looked fun to do.
I was going through quite a tough time when I first started and it was a good distraction for me as a chance to be creative and focus on something else. I actually started out as a makeup channel, as this was before I'd discovered my love for fitness."
How long was it before you started to gain such a big following?
"My following had grown slowly over the years of being on YouTube but it definitely became a lot more successful when I started making fitness content. I did makeup videos and 'follow me around' style vlogs up until around October 2017.
Things had become a little stagnant by then so I took a break until around March of this year and then launched as a fitness channel. And it's since then that I've seen the most growth in my channel."
What do you think is behind your success?
"I think the success is a mixture of things. I've been doing it for years so that's a part of it, but I've also been very consistent (apart from my break before I changed to fitness) and I think that's important.
I also get a lot of comments from viewers who say I'm very relatable (which I like to think I am!) — I work full time, I have a family and I live a very normal lifestyle. Lots of content creators online now live a 'celebrity' type lifestyle and that becomes unrelatable to the viewer."
How often do you post vlogs and what are they about?
"I try to post once or twice a week. There was a time when I posted at least three times a week but I found it was just too much and took the fun out of it a little bit.
One or two times is a nice medium — it keeps viewers happy in knowing they'll see you frequently but also gives you enough time to get those videos done.
My videos are mainly 'follow me around' style vlogs where I just take the viewer about my day. I'll show snippets of what I'm eating, workouts, and any fitness tips. I also like to do workout clothing hauls and reviews to help people decide where to buy their workout clothing from."
Do you have a specific target audience?
"My audience tends to vary based on which video I upload. For my vlog-style videos, the audience tends to be very similar to myself.
They work, have families and many of them have an interest in fitness too. Lots of them have been watching me from very early on so it's always nice to see comments from the same people.
When it comes to my workout clothing reviews, the audience is a lot wider. There are many more international viewers and they range in ages and gender — anybody looking to see if a particular brand is worth their money, I suppose!"
What got you into fitness — have you always been active or sporty?
"Actually, no, I was never into sports growing up and I absolutely hated PE.
It wasn't until two and half years ago that I ever had an interest in fitness. For months I'd been seeing these amazing women on social media who weren't just doing hours on a treadmill but were lifting weights and they looked and felt amazing.
I started to look into weightlifting a bit more and decided to just go for it — I've not looked back."
What type of workouts do you do?
"I'm about as anti-cardio as you can get. Me and cardio really don't mix, I try and add it in when I can but 95% of my workouts are weights.
When I was growing up, I just assumed gym and exercise = cardio, and that's why I was never interested in it.
The most important thing when it comes to getting into fitness and actually sticking with it is enjoying it! If you don't enjoy it, you won't stick to it. Try out a few different things and find something you enjoy."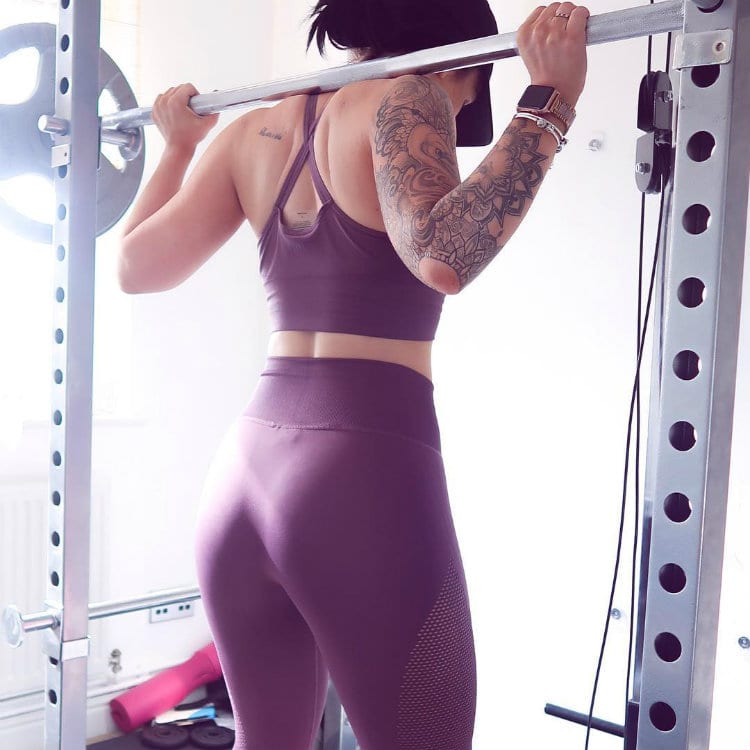 What motivates you to get to the gym?
"A couple of things. If I'm feeling lazy and like I don't want to work out — a quick scroll through Instagram usually does the trick. I follow some amazing fitness influencers on there and they motivate me every day.
It's also always in my head that you never regret a workout. If I sit at home and put off a workout, I'm not going to feel great. If I get up and just get it done (even if it's not a great workout) then I'll feel much better.
I'll already have planned which days I'm going to the gym so I try and just get on with it."
Why have you decided to train to become a Personal Trainer?
"It's something I toyed with for a couple of years after first getting into fitness, but the unsocial hours that come with being a personal trainer just wouldn't work with my lifestyle so I wrote it off.
Then I discovered online coaching — I could do everything I wanted to do but do it online and from the comfort of my own home. What could be better than that?!
I also felt that as my online presence was growing, I didn't feel as comfortable giving fitness advice when I wasn't qualified myself — so I decided to go for it.
Even if I don't get any clients at the end, I'll feel much better about what I post online knowing that I have the knowledge to back it up.
You can buy all sorts of fitness guides from Instagram Influencers but only a small percentage of them are Personal Trainers which doesn't sit comfortably with me. If I'm going to do something, I want to do it right!"
Are you always working toward a body goal?
"The only goal I tend to work towards is to improve where I am today. I started out, like most people, working out because I wanted to look a certain way. But once I got into it and fell in love with it, it became so much more than that.
Now, it's about how it makes me feel and the body changes are a plus! I struggled a lot with the feeling of guilt after eating and poor body confidence but that has completely gone.
I eat to fuel my body for workouts and I don't feel bad about it. And I love how my body looks now."
And, the question you've all been waiting for — what tips do you have for starting and growing a YouTube channel?
"Make your channel about something you love and are passionate about. Don't just make content on what you think is popular or might get you the most views — people will be able to see through that and will notice that you don't seem passionate about it.
Don't try and be too broad either. It's tempting to give everything a go but people will subscribe because they like your type of content. If you start with a workout video and suddenly you're posting about gaming, the people who subscribed for workouts will then unsubscribe. Find your niche and try to stick to it.
In terms of growing your channel, be consistent and don't expect too much. It's tempting when you see these huge stars that have millions of subscribers overnight and it's hard not to get caught up in that and expect the same.
The likelihood is that it's going to take a lot of work and it's going to be a while before it pays off — but keep going with it! And most importantly, enjoy it."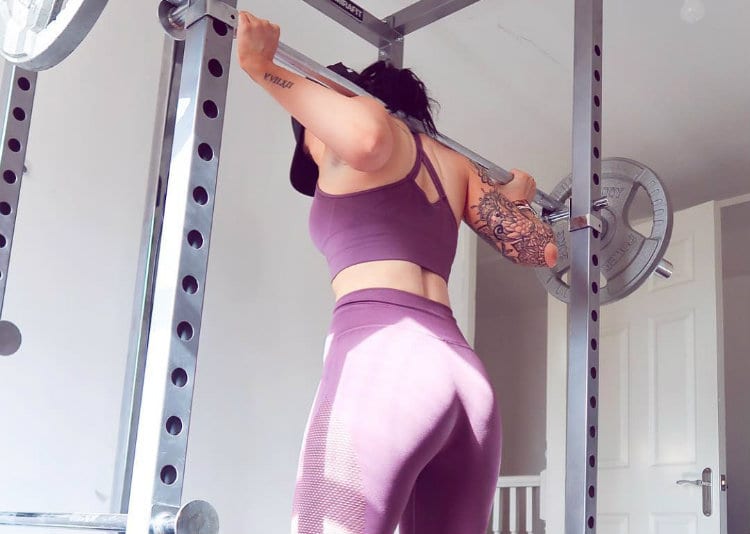 Now you have an idea of where to begin, and hopefully plenty of inspiration to get going — we're just honoured that we got a slot in her schedule! If you want to see and hear more from Rosi, check out her YouTube channel (Rosi Jay Pierce) or her Instagram (@rosijayfitness).