At Myprotein we pride ourselves on having an amazing team of truly inspiring athletes and fitness fanatics – but we've got to say, even amongst such company, Mike Diamonds is an ambassador who stands out for his sheer dedication and outstanding work ethic.
Just like you or me?
Mike prides himself on being "just like you, the everyday student or hard worker, who wanted to make a change in his life".
This may be more than a touch of modesty on his behalf…
Mike's 24 years old, half Namibian, and was born in Havana, Cuba. He's lived a good portion of his life in six different countries, including Brazil, Angola, South Africa, Namibia, Switzerland, and he's currently based in Moscow, Russia. As a result, he's fluent in five different languages – English, Spanish, Portuguese, Russian, and Afrikaans. (We know what you're thinking, because we're thinking it too. Wow.)
He was interested in sports when he was younger, and played football all the way through high school, however this stopped when he started at the University of Cape Town to study Biochemistry and Microbiology. In his own words, he became "extremely fat and unhappy" with his body, but at the end of his degree he decided to do something about this and turned to fitness in a serious way.
Three years on, Mike's now in his third year of medical school and has worked hard to transform his body using a "completely scientific and medical approach". He optimises his training times and cardio "to fit perfectly" around his med school schedule.
He's gained a strong following – over 200,000 subscribers on YouTube, and 70,000 on Instagram – from sharing his inspirational journey with others, and he continues to regularly post his progress, advice, and motivation.
We were lucky enough to get an interview with this incredible role model – so here's the full scoop on how Mike manages to stay on top of his medical studies whilst maintaining his fitness, what nutrition rules he follows, and what tips he has for others.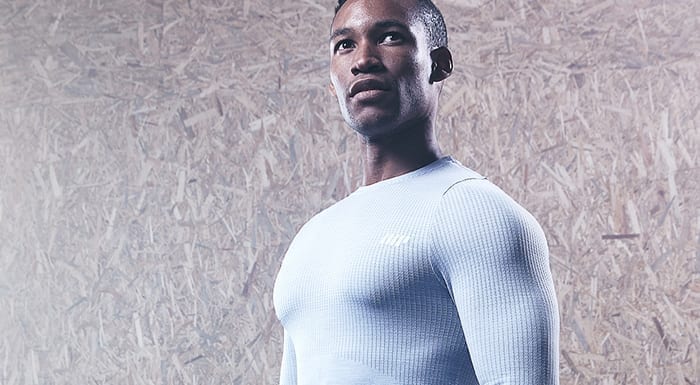 How do you fit your training in around your timetable?
The simple answer is that I use training as a reward to myself. If I have a successful day in class writing notes, I go home and have a 2-3 hour revision session and then integrate my training session right after – which is usually about 7pm.
Your brain can't function 24/7, so a 1-2 hour training session can only be to your benefit.
How many days per week do you train and what's your typical split?
Ideally, I'd like to be training six times per week, but with school it typically ranges from four to six sessions. I can always bank on Friday-Sunday sessions, then it depends on the workload of weekdays, which determines how many more I can fit into the week.
My split is PUSH, PULL, LEGS, REPEAT (Project Diamonds) which is my personal hybrid strength and shredding program.
Do you have a training partner or do you prefer to train alone?
I prefer training alone, just because the gym is a place of thought and reflection for me. Also, I enjoy the intensity of training alone.
What music do you listen to whilst working out?
Hip Hop and Rap – Drake, Migos, Eminem, Kanye West, Skrillex to name a few.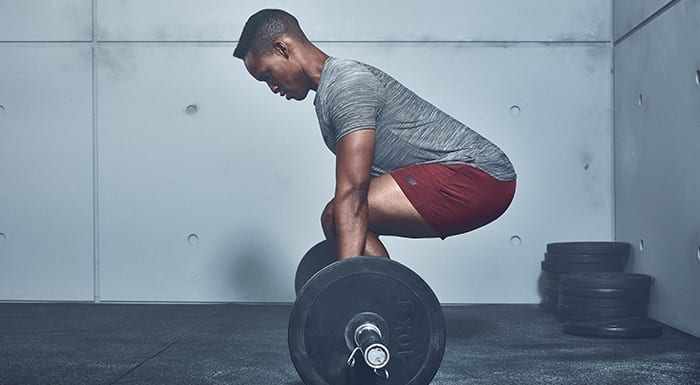 How many meals per day do you consume and do you plan these around your workout?
I love intermittent fasting, even when I'm not cutting. Depending on my caloric intake, I manage my meals according – if I'm consuming 3,000 calories a day for example, I would break my fast around 2pm.
I'd have protein oats, which is my own blend of Thewhey™ and regular oats, right before my workout, then I'll eat the rest of my meals in the evening after working out. This makes sure I'm well satisfied before I go to bed.
Do you count macros/calories and if so, how did you manage this in the various locations you've lived?
Yes, I count both macros and calories. Myfitnesspal has a really extensive database of foods from around the world, so I've been able to track macros hassle free – which leaves me no excuse not to track wherever I am. Worst case scenario, I'll estimate the calories in a meal and input them manually.
What supplements do you take daily and why?
An essential is Vitamin D3, due to a lack of sun in Russia, and also because it's a majorly beneficial to cognition, mood and general health. Then I take Daily Vitamins and Omega-3 for their general health benefits, Thewhey™ to help with my protein intake, and Mypre™ for an explosive ad intensive workout (especially when I'm cutting).
I also have a sweet-tooth, so I always stock up on Protein Cookies for a healthy alternative.
Do your supplements change during bulking/cutting phases?
No, I've always taken the same supplements, however I do make sure I'm definitely taking my Daily Vitamins, Omega-3 and Vitamin D3 when I'm cutting, due to the lack of them in my diet.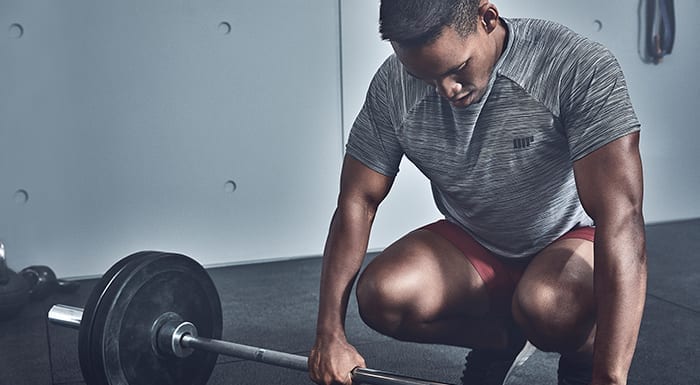 When do you start and finish each bulking/cutting phase?
I start cutting March 15th and that can last for 12-16 weeks. I then transition into a lean bulk for the rest of the year, with small mini-cuts integrated every 2-3 months just to make sure I minimise fat gain. So, in summary: March 15th – July 15th = cut, and the rest is bulk.
How do you make the transition from bulking to cutting, nutrition wise?
About two weeks before my cutting date I clean up my diet and start eating the foods I would on a cut, just in higher proportion. This allows my body to accustom itself to the new diet.
I also start consuming three litres of water daily, which is just to create the habit, and gauge my body's metabolism. When the cutting date arrives two weeks later I start dieting properly and quickly see a weight drop as my body notices the calorie deficit.
What tips would you give to those starting their journey?
My biggest tip is consistency. Your goals – whatever they are – won't be achieved without it, whether you're looking to build muscle or decrease body fat.
In terms of diet, I highly advise to learn about macros and calories. Mastering them allows you to make dieting enjoyable which makes it sustainable. It's hard to adopt this lifestyle and stick at it if you're only ever eating chicken and broccoli.