Written by Charlotte Campbell
---
Healthiest Drinks For The Festive Season
---
If your plan is to drink and be merry this Christmas, these will minimise the hit to your health and hangover. Of course, the most obvious option is to not drink at all, but that never seems to be a popular choice.
---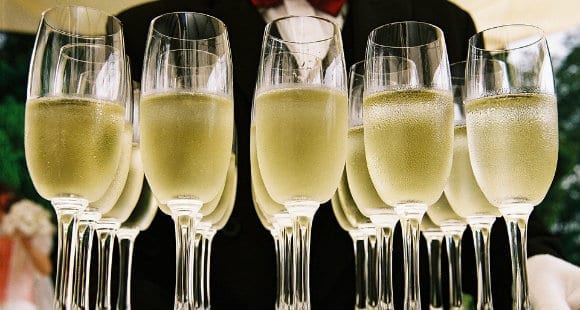 ---
Tequila
1 measure = 97 calories
Research has shown tequila can lower cholesterol and your weight. The Mexican export contains agavins, a natural sugar which can act as a dietary fibre and keeps you feeling fuller for longer. So, in theory, you may be less tempted to hit a kebab shop on your way home.
---
Gin
1 measure = 110 calories
The juniper berries in gin have several health benefits. They help you go to the toilet and digest more easily, so it will reduce the bloating. This makes gin a good spirit to drink during a Christmas meal.
---
Vodka
1 measure = 97 calories
Vodka is a proven sleep inducer, which can be useful if you tend to struggle resting after a night out. It's also better for combatting stress than red wine, so it's a viable choice for after work drinks. Obviously, though, there's nothing more stressful than not remembering what you did whilst out with your work colleagues, so sip wisely.
---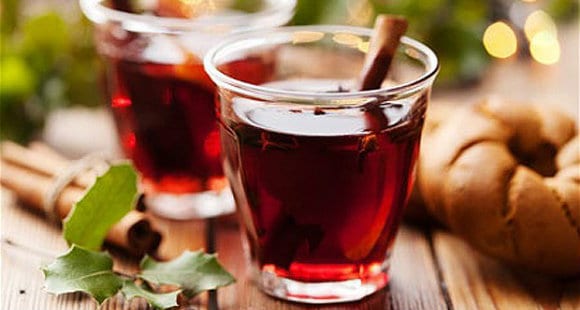 ---
Mixers
Spirits can make tempting bases for sugary cocktails or fizzy drinks. However, this of course cancels out many of the benefits of the drinks above. Tonic is a low-calorie option which helps relax muscles – handy if you are working hard on the dancefloor. If you tend to sing loudly along to Fairytale of New York to the end of the night, you might want to add in a splash of fresh lemon juice. Its antiseptic properties make it soothing for sore throats.
Fruit juices can be a deceptive mixer. Whilst fresh cranberry juice and orange juice contain plenty of vitamins, the juice found in bars is often a "juice drink" filled with preservatives and sugars. Check at the bar which kind they're serving before you order a glass. If it's fresh and 100% fruit and water, go for it.
---
Ones to Avoid…
---
Wine
1 standard glass = 126 calories
There are often stories in the news about wine being good for your health. The biggest myth is that red wine helps you burn body fat. Unfortunately, this only refers to "brown" fat which adults have very little of. If you are drinking wine? Mix in tonic into rose or white wine to reduce the dehydration. With red, research suggests that red wine Carignane is generally the lowest calorie option.
---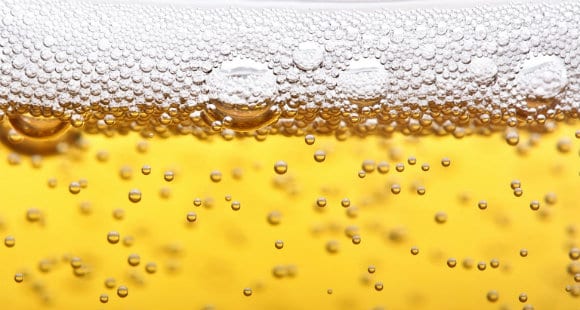 ---
Beer
1 pint = 215 calories
There's a reason for the commonly known "beer belly". Beer is generally very high in carbohydrates and calories, and causes the body to retain water, creating a bloated appearance. Not ideal for anyone wearing a fitted Christmas outfit.
---
Once you get home…
---
Water
Good old h2O is the second-best remedy for preventing a hangover. The first, of course, is to moderate your drinking. Try to drink at least a pint before you go to bed, and keep a further glass close by so you can sip it in the morning.
---
Our articles should be used for informational and educational purposes only and are not intended to be taken as medical advice. If you're concerned, consult a health professional before taking dietary supplements or introducing any major changes to your diet.