It's all too easy to focus on what you can see in the mirror, right? We can get so caught up on trying to keep our bodies fit and healthy, that we completely overlook the importance of having a healthy and happy mind too.
We're all about finding a good balance between the two, which is why this new research caught our attention. Plus, we've found another reason to stock up your fridge with your favourite fruit and vegetables.
This recent study has linked consumption of fruits and vegetables with better mental health and wellbeing.
Almost 80% of people didn't consume the recommended 5 portions of fruit and vegetables per day.
The data came from the UK Household Longitudinal Study (UKHLS), which includes information on over 45,000 people aged 15 years and over, collected from 2009-2017.
They also used parts of the General Health Questionnaire (GHQ) which is a screening instrument for psychiatric disorders, but also used as a measure of general wellbeing. It focused on aspects of hedonic wellbeing (feeling happy or depressed), eudaimonic wellbeing (purpose and self-worth), and anxiety (worry and strain).
To make sure that they could pinpoint the mental health effects to fruit and vegetables, the researchers also collected information on participants' health conditions and lifestyle, including whether they did much walking, how much they earned, their gender, age, relationship status, education, number of children, and even whether they suffered from a long-term illness.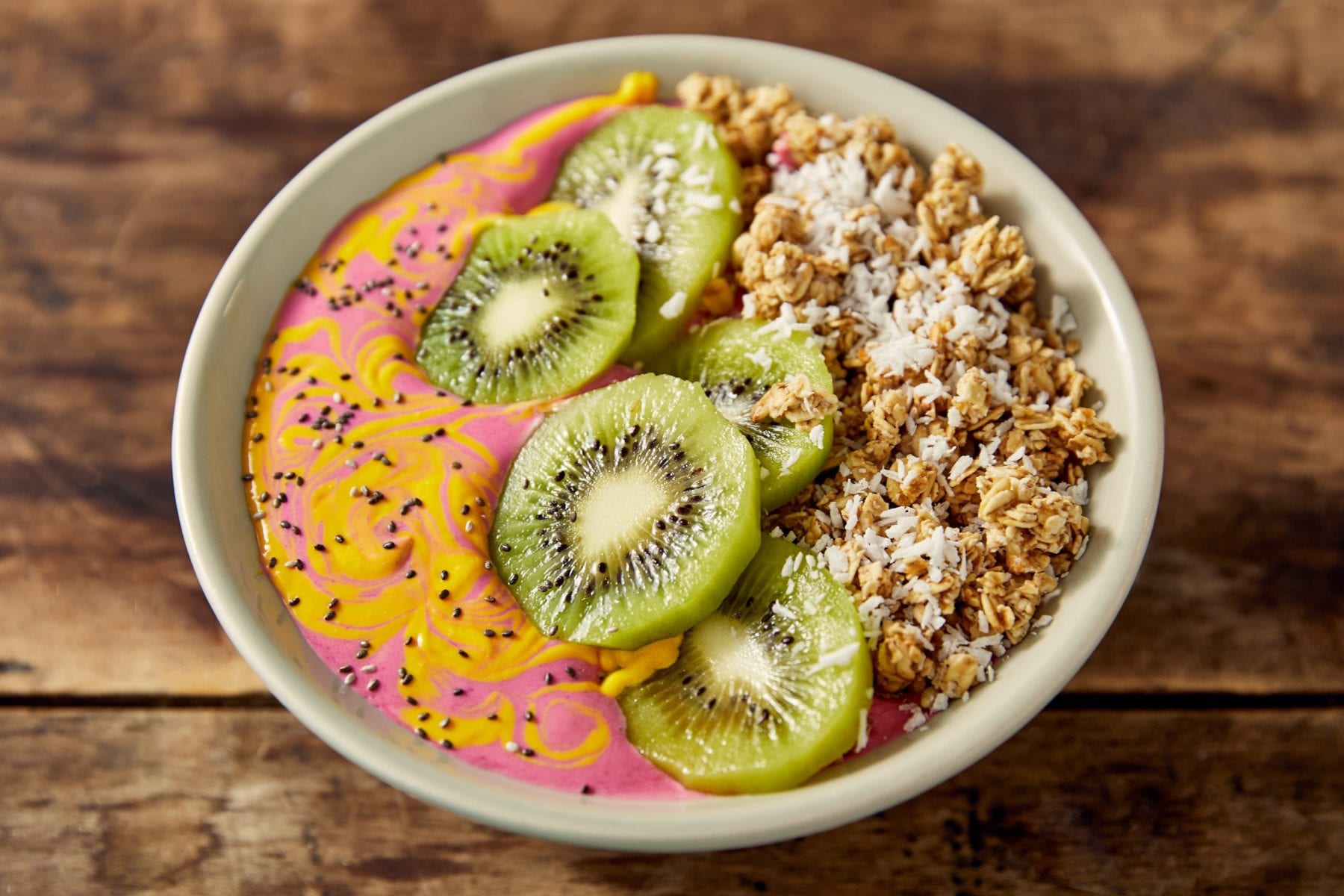 There were a few distinctive results from the research, one of which was that almost 80% of people didn't consume the recommended 5 portions of fruit and vegetables per day. Perhaps surprisingly, there was only a weak association between a lower income and eating less fruit and vegetables and no link to age at all.
The most significant result was an apparent link between mental wellbeing and fruit and vegetable consumption. The researchers used regressions analyses (powerful statistical methods that allow you to examine the relationship between two or more variables of interest) for the several variables, including a regression of mental wellbeing on vegetables and fruit consumed.
It showed that the more fruit and vegetables that were consumed directly correlated with an increase in mental wellbeing.
In fact, the effects of consuming 1 more portion of fruit and veg in a day were said to have the same positive mental impact as walking 10 or more minutes for an additional 8 days per month.
These are some exciting associations between nutrition and mental health that could mean a lot for how we treat it. There's still plenty to be done, as this association doesn't prove causation, but does suggest some significant links between fruit and veg and mental health.
Feel like you could do with a bit more fruit and veg in your diet? Try switching out snacks and desserts with a portion of fruit, or mix some veggies through your favourite dinners.