---
Make Use Of Your Food Waste
---
Food waste is a huge concern for both our environment and bank balance. You may think that you rarely waste food (hello? Isn't that what food prep is good for?!). But chances are you throw away some great hidden gems without even knowing it.
Often, the bits we consider the useless part of the foods we eat are the bits that, with a bit of effort, can take your cooking to the next level. Plus, you won't have to take the bin out as often. Winner! We've outlined the most common hasty waste mistakes below. Once you start making trash your treasure, you'll never look back.
---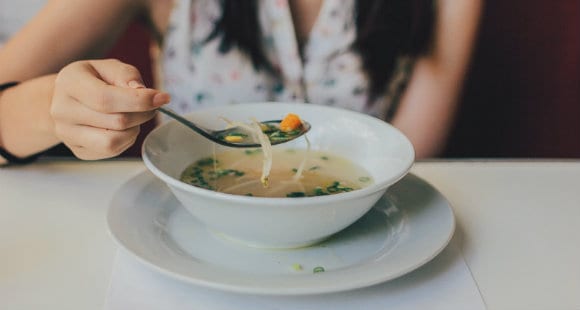 ---
Onion Skins
Onions are a key base ingredient in tons of recipes. Ergo, onion skins are a very commonly binned item. However, onions make a great addition to a homemade stock. In particular, the colour will drain out into the liquid, making your stock look twice as nice.
---
Ginger Rinds
Ginger often comes in big chunks, more than you'll need for your average recipe. A useful fact to know is that ginger will dry over where it has been cut, and stay good as new for the rest of its shelf life. So don't think it's like leaving half an apple in the fruit bowl for a week.
If you have ginger rinds and scraps of ginger that aren't worth saving, make yourself a detox tea. Boil the ginger, some lemon and a teaspoon of honey. It's antiseptic, antioxidant and delicious.
---
Bones
Roasting a chicken or joint of meat is a great way to cook a load of protein for the week ahead (or serve up a delicious Sunday meal). The bones you are left with may currently be an inconvenience you want to throw away. But boiling the bones (possibly with onion skins you have lying around?) makes a great meat stock. You'll never want to go back to powdered stock again.
---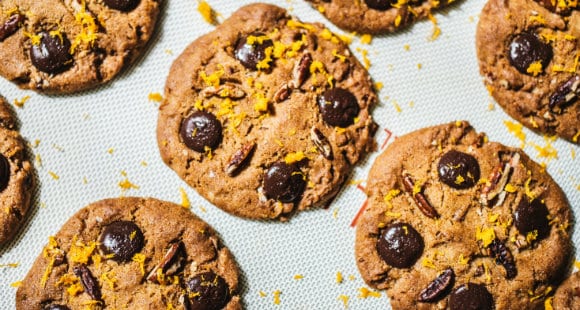 ---
Citrus Skins
Before you cut up your citrus fruit, grate the skin off with the smallest grater you have. Make sure you don't go right through to the bitter white pith. Then, use this zest to sprinkle into your dishes for an added citrus punch.
---
Cheese Rinds
Cheeses like parmesan often come with a rind, which is too tough to enjoy. But you can add these to a saucepan of boiling water to infuse the water with the cheesy taste. This may sound gross on its own, but if you then use this water when making a stock, or cooking risotto or a sauce that would benefit from a nice hit of cheese, you're on to a winner.
---
Vegetable Peel
Firstly, consider leaving the vegetable skins on wherever possible. You may have to give your potatoes, carrots and swedes etc a good scrub to remove any dirt. Once that is done, however, all you need to do is chop and go with your normal recipe. The skins of vegetables are often the best source of fibre and nutrients. They also help the rest of the vegetable retain its nutrients during cooking. Sprinkle a little coconut oil, salt or spice over your vegetables to give the skin great texture and flavour.
If you really have to remove the skins, add them to your vegetable stock pot with your onion skins. They also make for simple compost if you chop them and add them to your garden or plant pots.
---
Our articles should be used for informational and educational purposes only and are not intended to be taken as medical advice. If you're concerned, consult a health professional before taking dietary supplements or introducing any major changes to your diet.