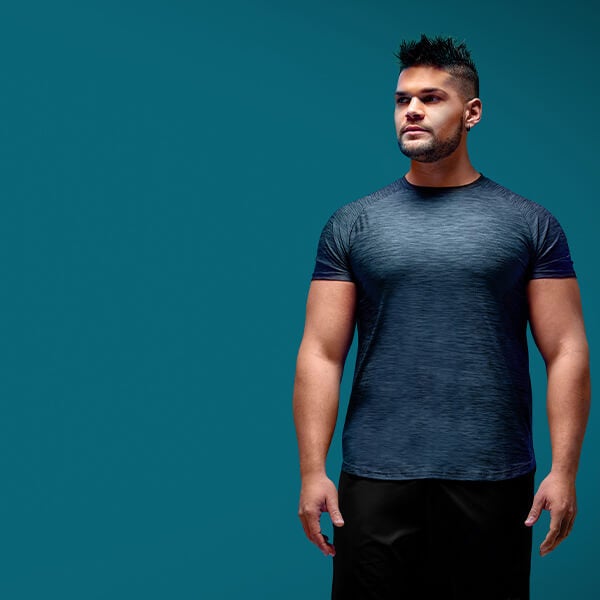 Best Mass Gainers
Whether you're trying to increase strength and size, or struggling to gain weight, the most important thing is creating a calorie surplus — taking on more calories than you burn.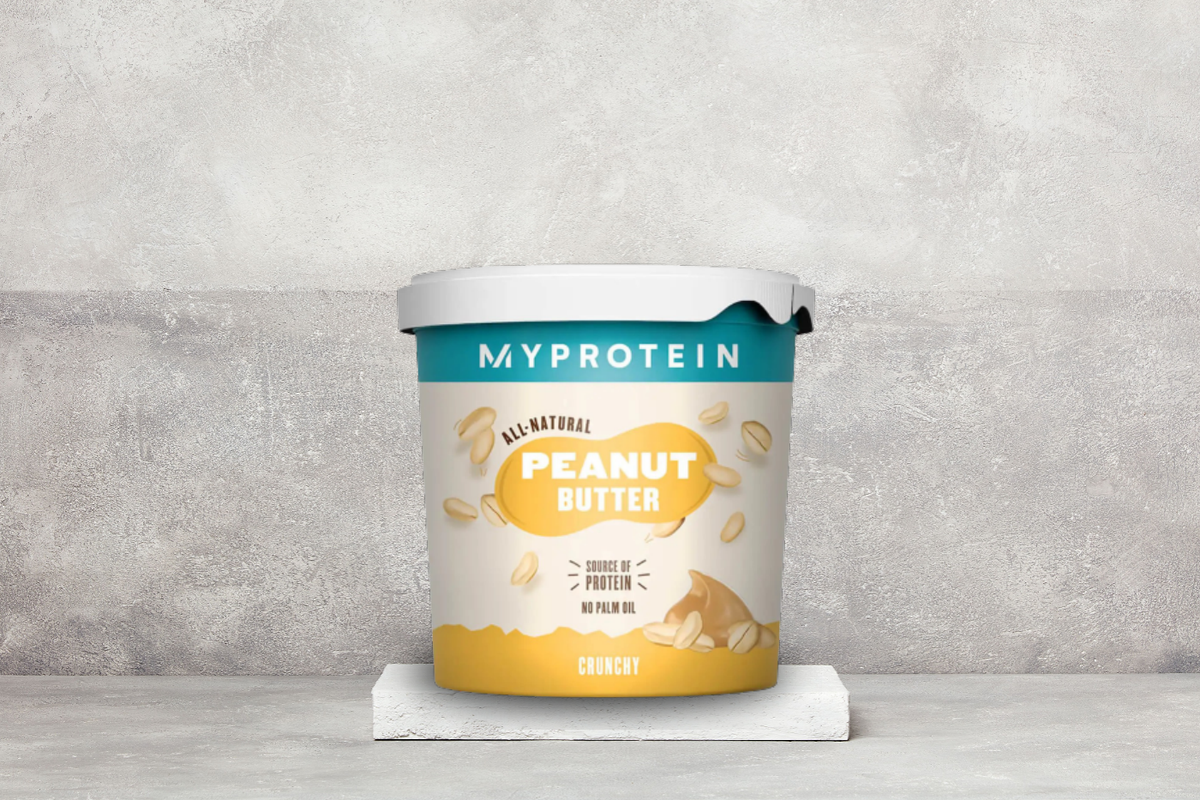 All-Natural Peanut Butter
Created with a blend of roasted brown peanuts, our Smooth Peanut Butter is all-natural and a great source of protein — ideal for supporting your training and curbing your cravings.
Plus, it's free from added salt, sugar, palm oil, and preservatives, while being packed with fibre and the essential nutrients vitamin E and magnesium, this super-nutritious snack is the sweet and simple way to keep your training on track.

Source of protein
Reduces tiredness and fatigue
Free from added salt, sugar, and palm oil
Buy now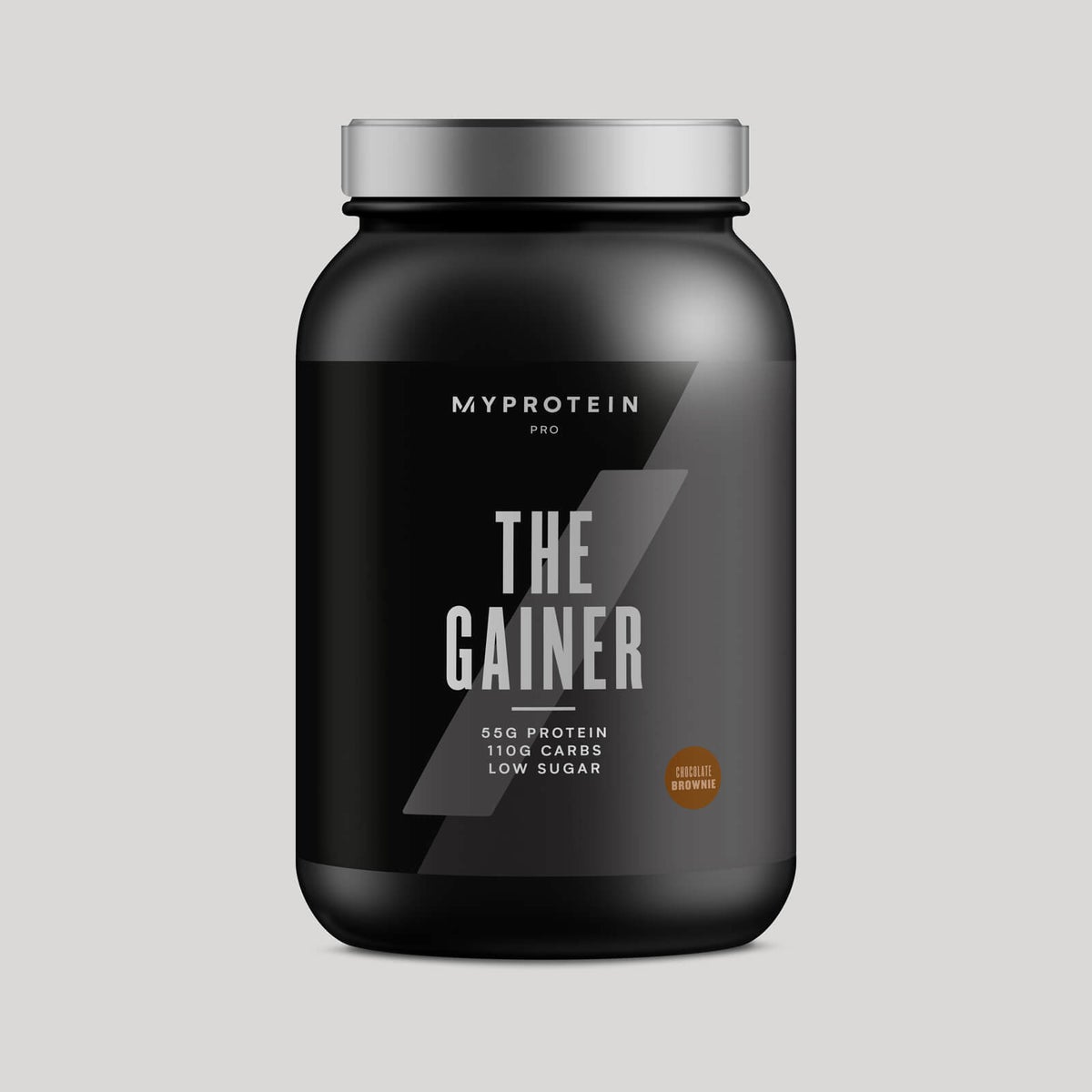 Best Ultimate Mass Gainer
THE Gainer™
Introducing our most advanced mass gainer product yet, THE Gainer™. Crammed with 55g of protein and 110g of carbohydrates, this is the ideal protein supplement for gaining mass.
THE Gainer™ features added ingredients to maximise your gains. From Carb10™ to help you recover from exercise, to MyZyme® that breaks proteins into their amino acids.
Once you try this blend, you'll be saying goodbye to those boring, unflavoured shakes as this premium mass gainer comes in 2 delicious flavours - Strawberry Milkshake and Chocolate Brownie.
And THE Gainer™ is suitable for vegetarians too.
Buy now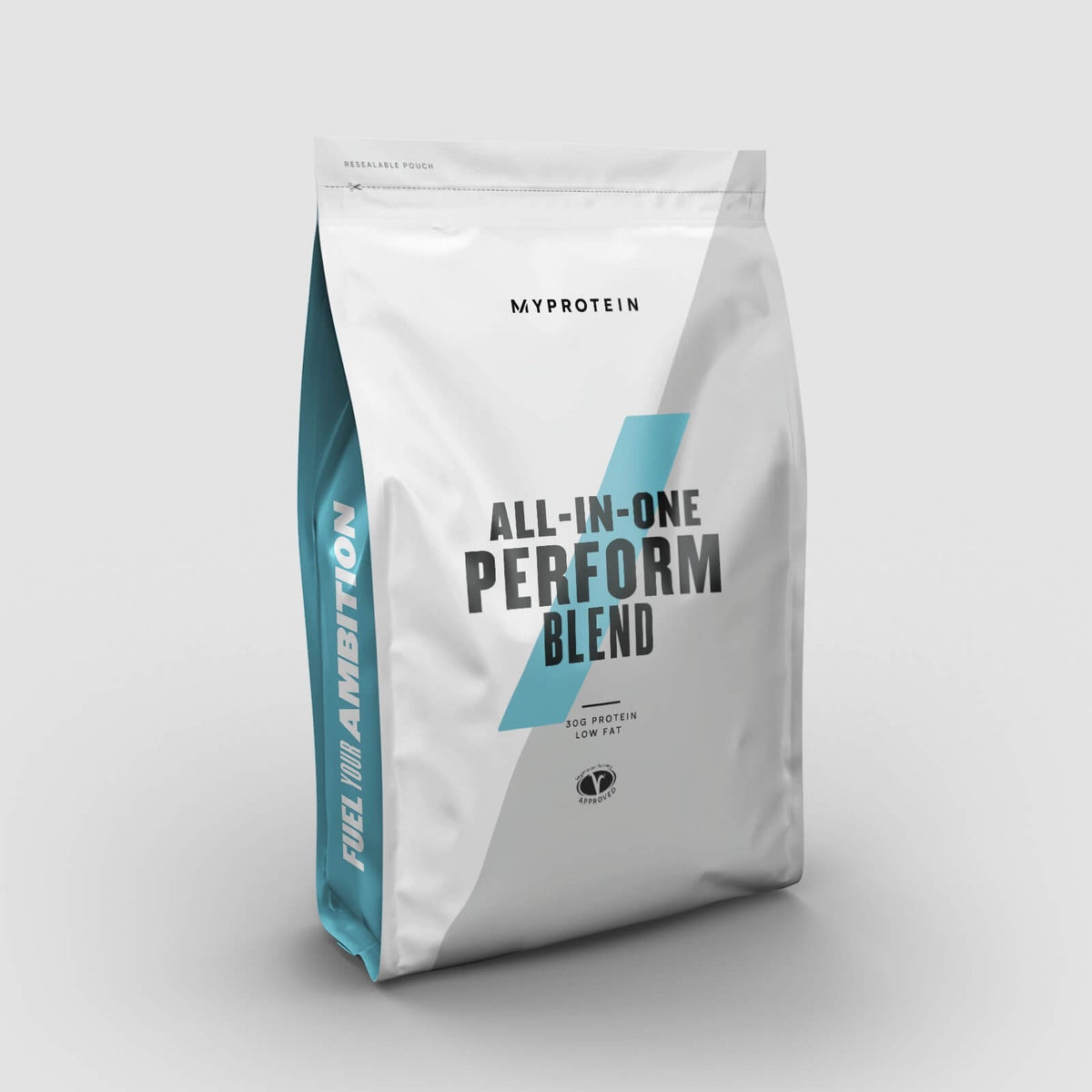 Best All-In-One Supplement
All-In-One Perform Blend
The ultimate all-in-one blend to fuel your ambition. Containing 22g of carbs and 30g of protein, our formula helps you to hit your daily intake. Carbs help your muscles recover after working out, and protein helps to grow and maintain important muscle.
Plus, we've included popular ingredient HMB, which is a metabolite of leucine. Leucine is a BCAA which occurs naturally in protein, which helps to build and repair new muscle — super-important wherever your training takes you.
Buy now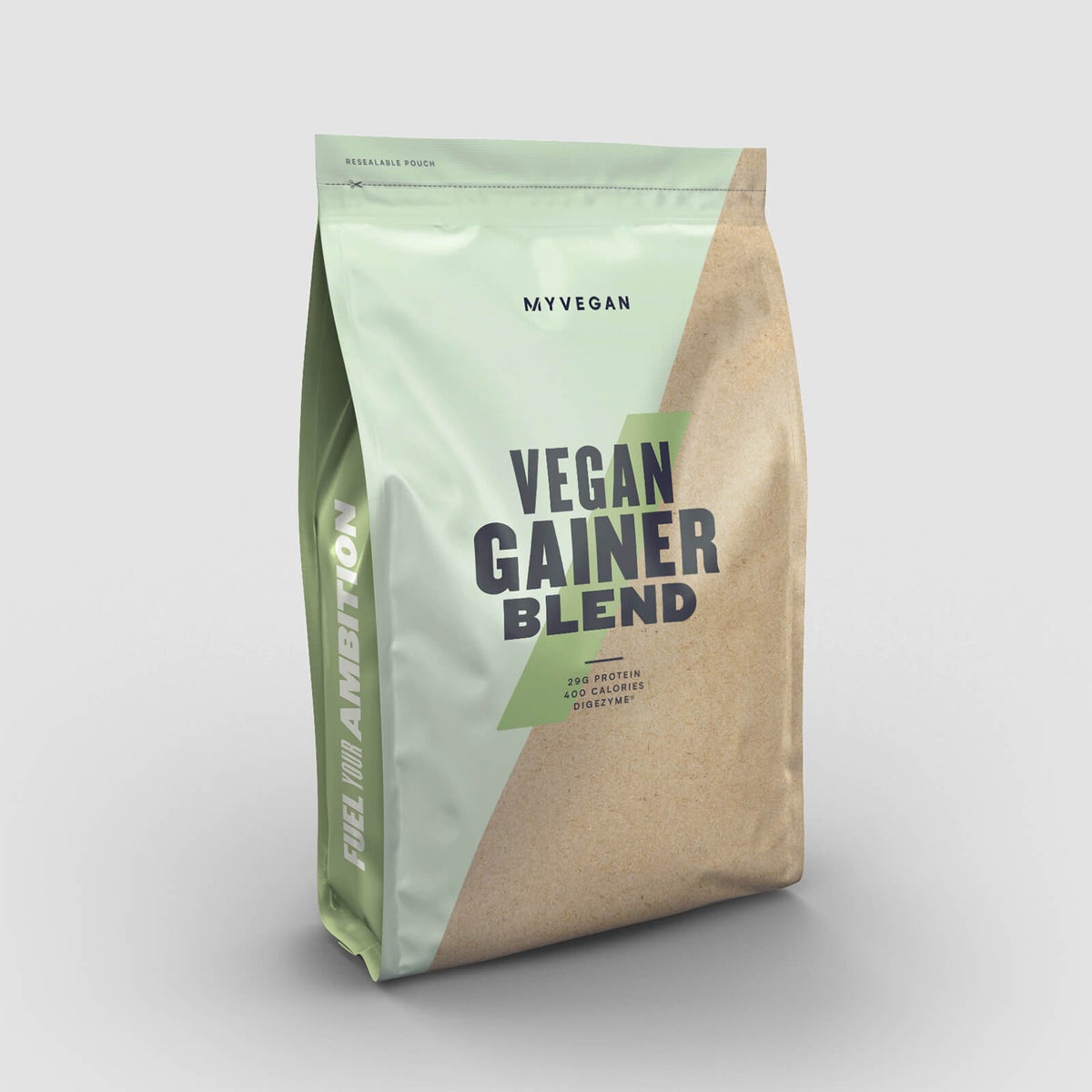 Best Vegan Weight Gain Protein
Vegan Gainer Blend
On a plant-based diet but want to pack on muscle and size? Our vegan gainer blend delivers a mighty 29g of plant-powered protein alongside 39g of carbs. Protein contributes to the growth muscle mass and carbs help your muscles recover after exercise so that you're ready to go again.
To help you get those all-important extra calories, which are key to bulking up, we've included a blend of organic flours — including amaranth, buckwheat and freekah — stacking up the carb content and helping to fuel your ambition.
Buy now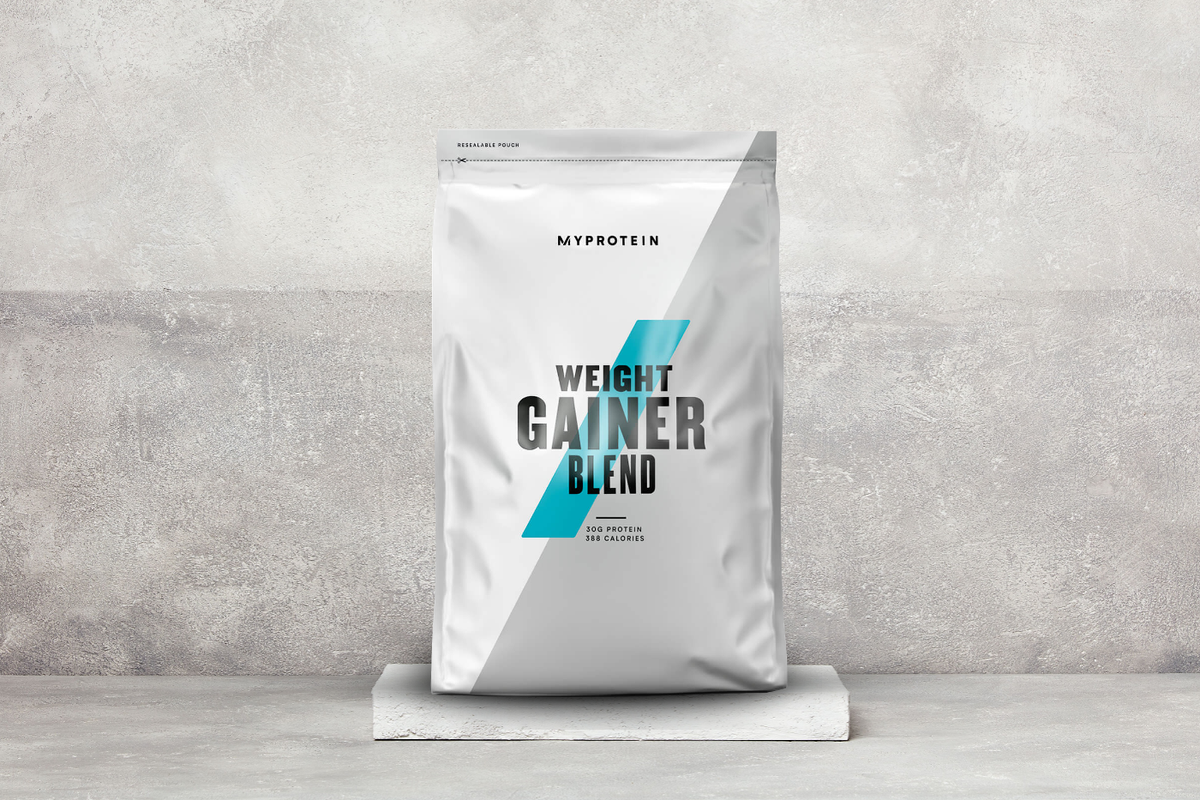 Weight Gainer Blend
If you're looking to gain weight, build strength, or increase size then you're going to have to consume more calories than you burn throughout the day — known as a calorie surplus.
And, although that sounds really simple, eating the wrong types of foods can lead to an increase in body fat, which isn't ideal. To gain muscle you must combine a calorie surplus, with high-quality protein sources — which contribute to the growth and maintenance of muscle mass — and a well thought-out strength training plan.
We know that getting your nutrition right, when leading an active lifestyle, can be difficult — and that's where we come in. Our weight-gainer supplements combine high-quality ingredients with ultimate convenience, delivering the fuel you need, wherever you are.
31g of protein per serving
50g of carbs per serving
388 calories
Buy now
Extreme Gainer Blend
All-Natural Peanut Butter
All-In-One Perform Blend
Vegan Weight Gainer

Best All-In-One Supplement

Why choose?
Why choose?
Each serving contains a staggering 502 calories and 62g of carbs, supporting your goal to build mass.
This 579kcal spread is versatile in how it can be consumed, from being on bread or straight from the tub.
Crammed with 22g of carbs and 30g of protein, our blend supports your goal of building mass. And we've added HMB.
Being on a vegan diet makes building mass difficult, making our formula a great way to consume carbs and protein.
Main Ingredients
Main Ingredients
Maize Starch, Whey Protein Concentrate and Calcium Caseinate
Peanuts
Protein Blend, Carbohydrate Blend and L Glutamine
Fine Ground Oats, Pea Protein Powder and Brown Rice Protein
Protein
Protein
35g per 125g
30g per 100g
30g per 70g
29g per 100g
Carbohydrates
Carbohydrates
62g per 125g
12g per 100g
22g per 70g
39g per 100g
of which sugars
of which sugars
17g per 125g
5.9g per 100g
15g per 70g
1g per 100g
Fat
Fat
7.9g per 125g
46g per 100g
2.6g per 70g
10g per 100g
Calories
Calories
502kcal per 125g
579kcal per 100g
236kcal per 70g
402kcal per 100g