We caught up with our ambassadors Kirk Miller and Abby Pell to find out all the gossip about what it's like to be a fit couple – and exactly how they've sculpted their insanely shredded abs!
---
KIRK MILLER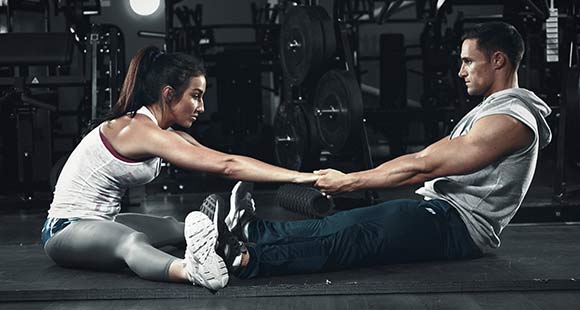 How did you meet Abby?
It was at a party in London and we were both very drunk! I had chronic laryngitis at the time so I couldn't speak, which she now refers to as a good thing. A couple of weeks later she gave me a follow on Instagram – and we took it from there really!
What are your workout goals?
To become a bit stronger and leaner each year!
How did you get started in bodybuilding?
I think the first time I ever properly stepped foot in to a gym was when I was playing football at Coventry at the age of 16-17. It was part of our training incorporate some gym work alongside football.
I think my love of bodybuilding really began when I started hitting the gym. As much as I played football, I think the moment I started lifting weights, it truly out-weighed my love for kicking a football around!
What is your ethos on training abs?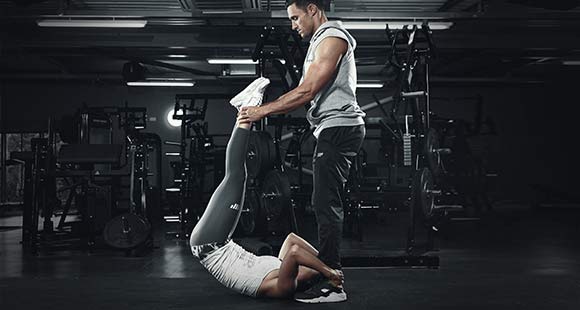 My general principal on abs is not to over complicate things or spend too long on them. I see a lot of guys and girls in the gym spending hours and hours on abs.
For me, obviously the most important thing to get your abs showing in the first place is your diet and your supplementation and to get your body fat down to a certain level. But once your there I think the key is quality over quantity.
So I'd never spend more than 20-30 minutes max on your stomach and at a frequency of no more than one to two times a week maximum.
What are your daily supplements like?
The bulk of my supplements are consumed just after my breakfast – this includes a:
? Conjugated Linoleic Acid (CLA)
? Glucosamine Sulphate for my joints;
? Vitamin C Powder to help boost my immune system. Throughout the day I'll have some more CLA!
The rest of my supplements are focused in-and-around my workouts. These always include BCAA's, L Glutamine, Creatine Monohydrate, Impact Whey Protein Isolate and a fast acting carb in the form of Dextrose.
Just before I head to bed I take ZMA's as I'm not the greatest of sleepers, but that really helps knock me out!
---
ABBY PELL
What inspired you to start training?
It was definitely my dad. He was always very active! When I was little he used to take me to karate lessons and I remember waking up and watching him do a little fitness routine before he got ready for work. It included press ups and sit ups in the lounge and I think that kind of inspired me to want to be fit and healthy!
What's it like being in a relationship with someone who works out?
I'd definitely say it's helpful as the other always bring extra qualities to the table. I think I'm more creative in the kitchen and with meal planning and things like that – whereas Kirk is great with the workouts! He's a fountain of knowledge when it comes to what to do in the gym.
Do you have any advice for other fitness couples out there?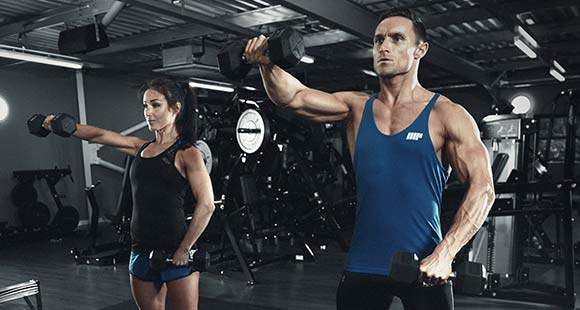 I'd definitely say a healthy level of competition is great between couples who train together. However, I'd advise everyone to remember that they're on the same team – it's so important to always support and encourage each other.
What motivates you?
My motivation definitely comes from my daughter. I really want to inspire her to grow up being fit and healthy – I also want to be as fit and healthy as I can be so I can be a good Mum.
What workout routines are best for you?
I definitely prefer variation over choosing one specific workout routine. I like to change my workouts every 3-4 weeks, just to continue to push myself to make more progress.
What is your diet like?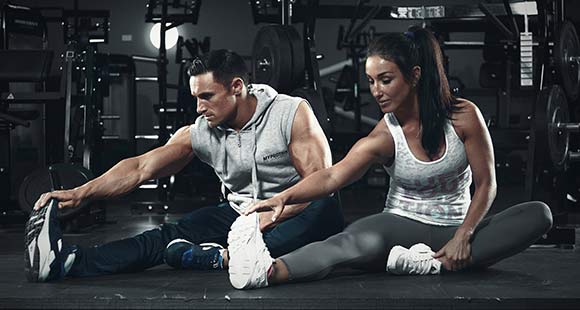 My diet is quite varied. When dieting for a show it's obviously really strict – I then relax a bit afterwards, which I find to be beneficial.
I'm trying to find a balance so that I can stay healthy all year round to make sure it's not too much effort to get super lean again for a show, in addition to trying to avoid the rebound afterwards!
---
For more workouts, recipes and interviews subscribe to our YouTube channel below!

Our articles should be used for informational and educational purposes only and are not intended to be taken as medical advice. If you're concerned, consult a health professional before taking dietary supplements or introducing any major changes to your diet.