---
Sarah Godfrey
---
YouTuber, social influencer, online coach and Myprotein sponsored athlete, it's safe to say Sarah Godfrey ticks all the boxes. From studying teaching and child psychology, to gaining 87k followers on Instagram, Sarah has clearly made a positive impact on the health and fitness industry.  Check out our Q&A with Sarah below to discover even more about our very own fitness enthusiast.
---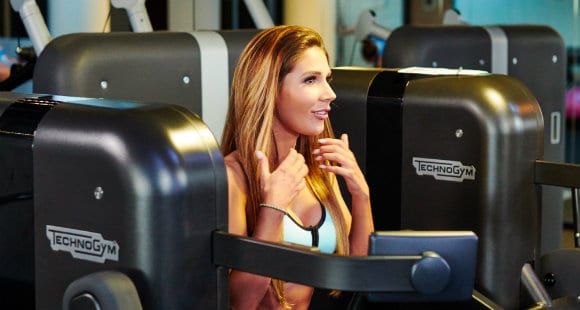 ---
When did you first start blogging?
After BodyPower 2016 I was really interested in starting my own channel but thought I was too shy and didn't have much confidence in myself. Being at BodyPower meant I met so many different people who all had different reasons as to why they vlogged- so I started joined the bandwagon in June 2016.
---
You have a lot of followers in such a short period of time, why do you think this is?
Yeah it's grown quite quickly, I never thought it would be the size it is now. Youtube is definitely the most challenging part of my career, I have to please my audience via videos- which take ages to edit, create and plan. Every video has to be different, so I am always thinking of new topics and subjects to focus on. People really feel as though they can connect with you via a video rather than a picture on Instagram, it's as though people think they know me – so when I go to BodyPower they come over and speak like my best friend because they've watched me and my personality come across through videos, it's surreal.
---
How often do you train normally?
I used to be really strict on myself, but the last couple of months I have gone to gym to enjoy myself and not follow a strict split. At the moment, I go whenever I feel like it, which is normally 3-5 times a week. I don't compete in bikini competitions, so I don't feel pressured to go so often.
---
Do you work out when you're on holiday?
It depends, sometimes I will. If I want to work-out, I will but if I want to relax, I won't necessarily workout every day. I'm going on holiday in a few weeks and I will probably workout once or twice within the week. I don't push myself to go 5 times a week, I'm on holiday and want to chill out.
---
Have you ever had a sport-related injury?
No, I haven't but that's probably because I don't push myself beyond my capability. I know my limit, I just make sure I have good form and use the correct technique when working out.
---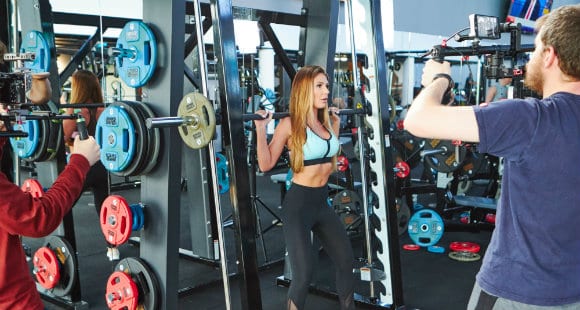 ---
Do you find it hard to have a social life with your training and nutrition?
I think that's why I have probably neglected my Youtube channel over the past couple of weeks. It's hard to balance Youtube, training and your social life, I put my social life first recently and I have loved it, but I also miss working out as much. I suppose it's a skill in itself to balance everything.
---
Did you have a role model who influenced you to become an influencer?
The original people that I watched on Youtube would have been like most girls, Nikki Blackketer & Heidi Summers. I have met Heidi and Nikki at BodyPower, and I found Heidi such an inspiration into starting my Youtube channel. It's funny though, the more I vlog, the fewer vlogs I watch of other fitness enthusiasts.
---
You obviously travel a lot with your job, does it affect you physically/mentally?
Yeah, I worked out that last year I travelled somewhere abroad every month from May to November, so there wasn't a month where I stayed at home for a full month. When I got back from Bali and got my new apartment, I decided to stay at home and stop the travelling till I got back on my feet and relaxed. It's exciting to go travelling but it is so tiring, especially with the time differences. I will probably travel more in the summer, but I think it looks great, and many people are jealous of my lifestyle but I love being at home.
---
What is your favourite Myprotein snack?
Anyone who follows me will know my favourite snack, it's the Protein Clusters! I just tried the Baked Cookie, and that was amazing too! All my followers know how much I love clusters, it's like my trademark thing!
---
Do you use Pre-workout?
I actually use the little Energy Shots. I find them really easy to use, I just chuck them in my gym bag and I don't always feel as though I need a pre-workout but it's handy to have them there when I need them.
---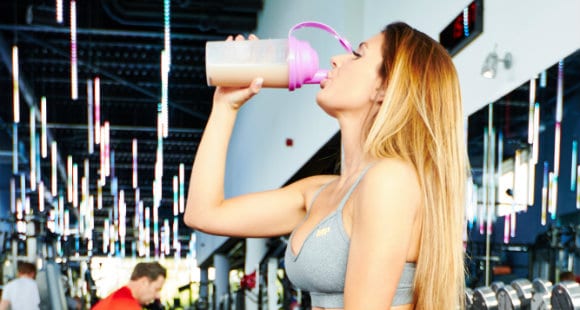 ---
Post workout- what do you consume?
I don't have a strict post-workout meal, but usually, I would have a protein shake, using Impact Whey. Sometimes I will add it to a smoothie if I fancy something a little fruity, or maybe add some peanut butter if I feel a little bit naughty.
---
Do you take BCAA?
I do for the taste, but I prefer to get my protein post-workout through a shake. I already have a high protein diet, so I tend to drink it just for the great flavours Myprotein have, it's so much better than water!
---
Do you measure your food i.e. scales?
I do a lot of online coaching, and the only way I can guarantee results to my clients is teaching them to track their macros. I think everyone should do it at some stage in their life, even if it just to learn how many macros you do have per day, it may shock you and help you change your lifestyle.
---
Do you play any sports?
I was never a sporty child at school, I loved horse riding. Hockey was a commonly played sport in school, I used to wish I was good at it, but in fact, I was rubbish so I just got into the gym.
---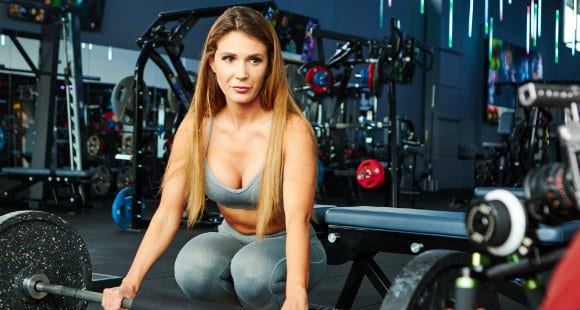 ---
When did you first go to the gym?
When I was 18, but I went in not knowing how to use anything with no structure. My dad passed away and I gained a lot of weight, didn't go to the gym and ate really bad foods. I started college and began to feel uncomfortable because I was carrying extra weight. I got a job in a gym and started going a bit more frequently, then I got a trainer and trained with him for about 5 months. After that, I could handle it all by myself. I was 21 when I first started lifting weights – so I guess it all started there.
---
What is your favourite exercise?
Glute exercises are my favourite; I do hip thrusts a lot because I can carry a lot of weight there. It burns, but works so well!
---
Do you do set days?
I used to, I don't at the minute. At the minute I go of how my body feels, I will eventually go back to more a strict routine, but I tend to go to the gym to enjoy myself.
---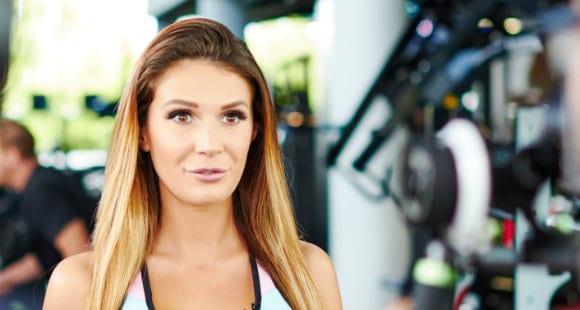 ---
Favourite pudding?
Sticky toffee pudding!
---
Our articles should be used for informational and educational purposes only and are not intended to be taken as medical advice. If you're concerned, consult a health professional before taking dietary supplements or introducing any major changes to your diet.