---
Kick start your morning with this ultimate health boost. Stay clear of the winter bugs and satisfy your taste buds with this delicious, easy-to-make smoothie that everyone will want to taste! We've also added a little protein so you can gain more than a detox!
---
Ingredients
---
? 150g Spinach
? 1 Apple
?  A Little Lemon Juice
? 20g of Whey Protein (Vanilla Flavour)
? 150g Water
---
Method
---
1) Cut the apple into quarters and remove the pips.
2) In a blender, put the spinach, water and lemon juice and blend till pureed.
3) Then add the apple quarters, the whey protein and start mixing again.
4) If the mixture is too thick, add water.
5) Your apple & spinach detox smoothie is ready!
---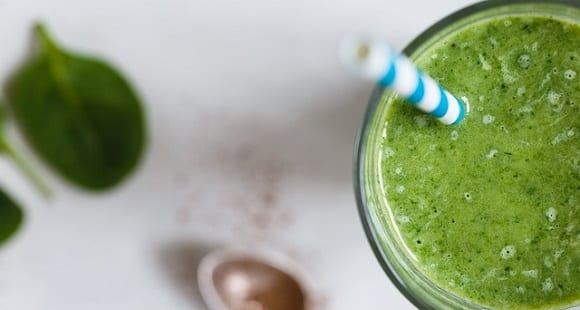 ---